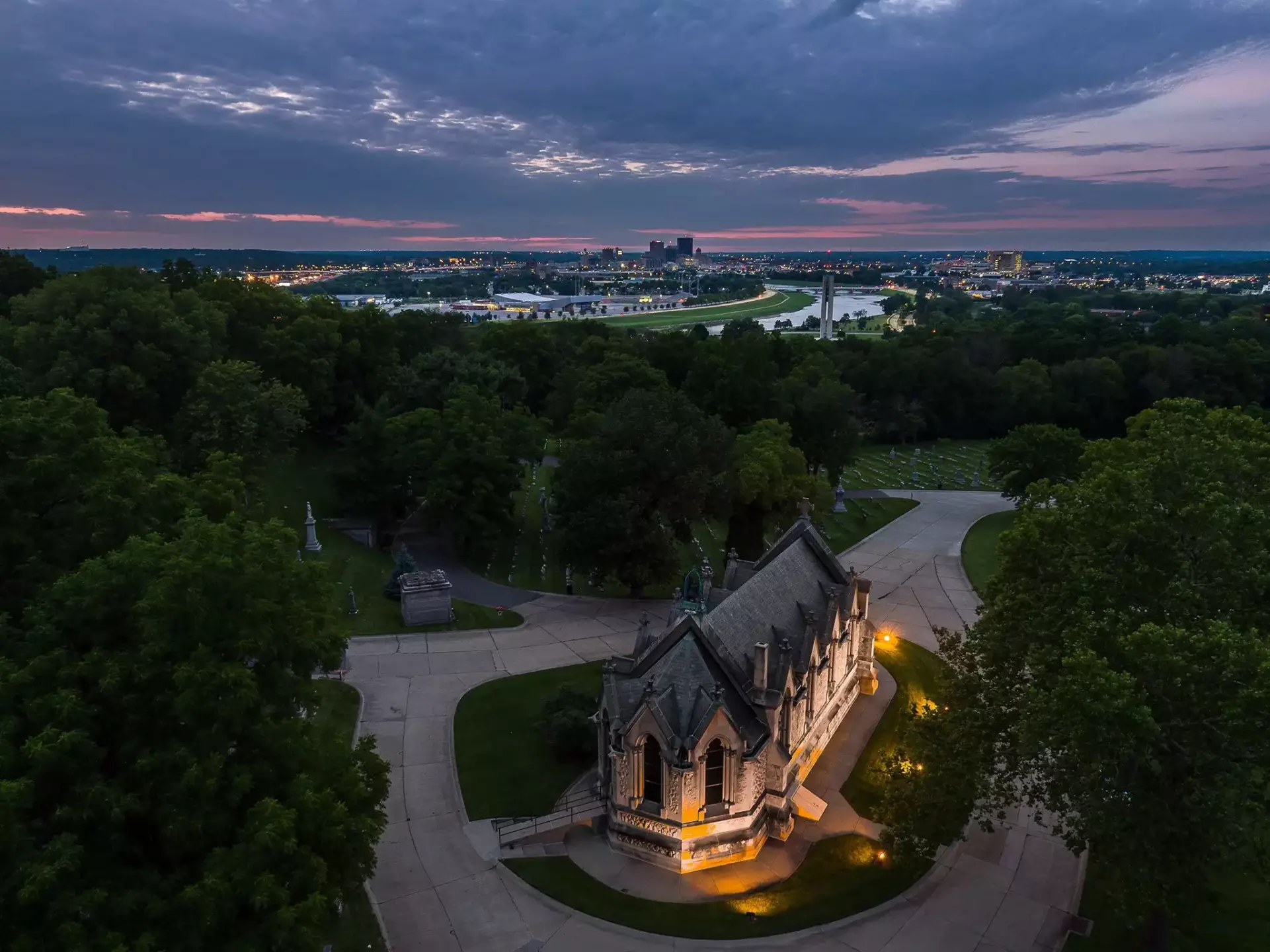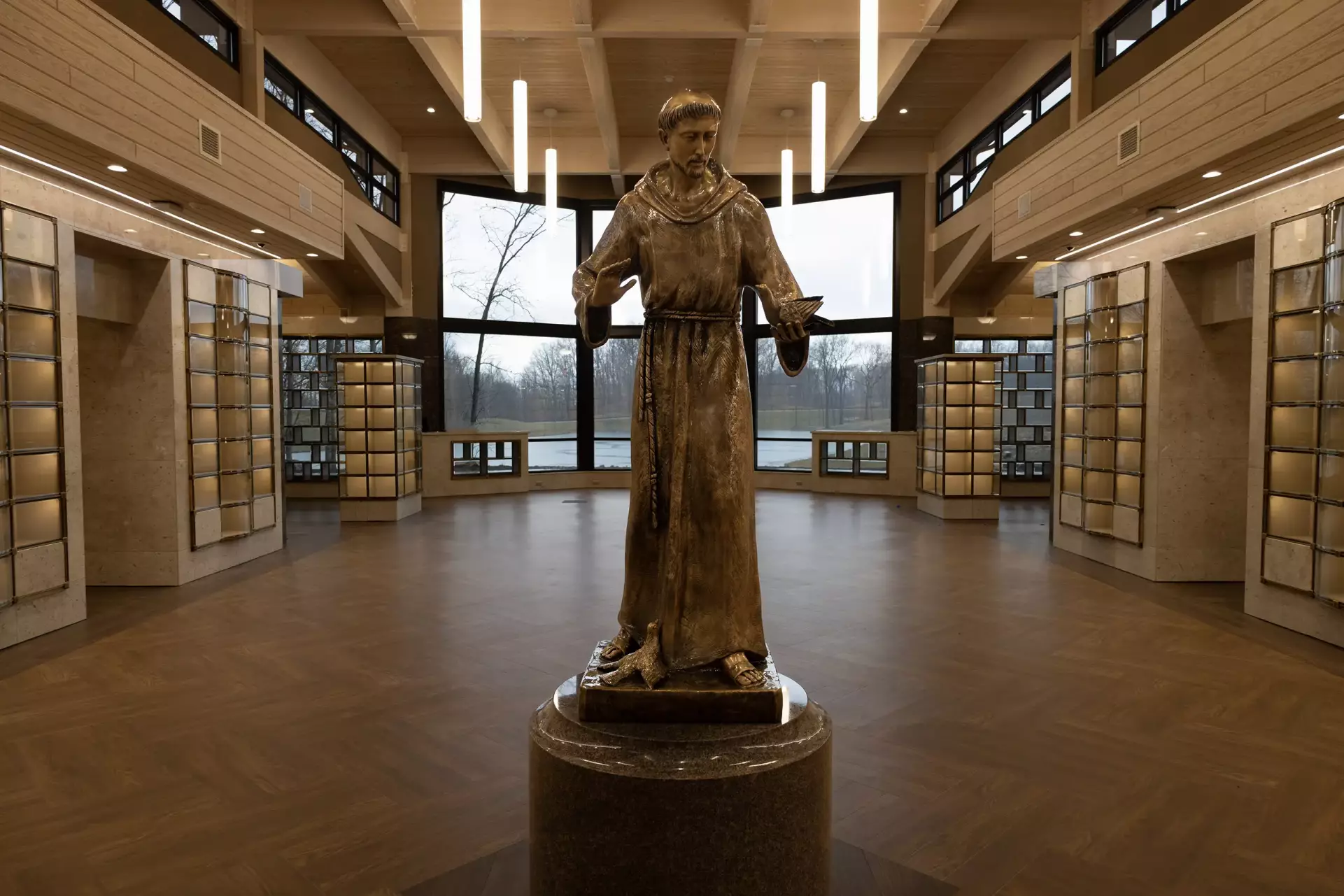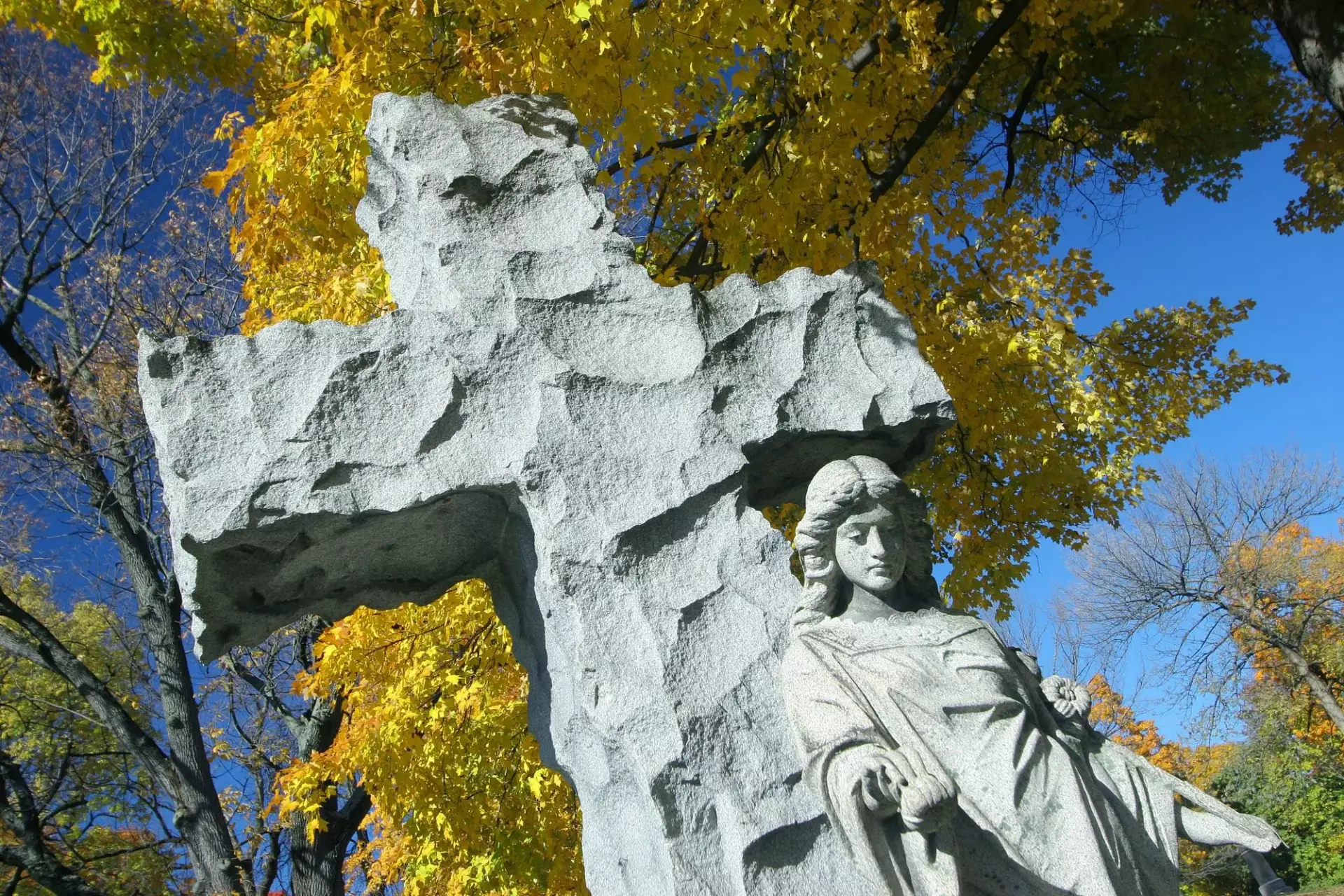 Discover the Gem of Dayton
Overlooking the Miami River, Carillon Park and the stunning skyline of Dayton, Ohio you will find one of the most beautiful and peaceful sites in Ohio's Miami Valley… Calvary Cemetery.
Situated on 200 rolling acres, our Historic Cemetery is located in the southern part of the city bordering the suburbs of Kettering, Oakwood and Moraine. Our land comprises one of the largest green spaces in all of Dayton and Montgomery County.
Using our custom search tool, Locate a Loved One will assist you with finding the final resting place of your loved ones.