Use of cemetery & post interment care of graves
Calvary Cemetery is a deeply personal place for many families. We understand the desire to interact with and honor loved ones, but we must also respect the historic and communal atmosphere that make Calvary Cemetery special.

Please respect the Calvary Cemetery for the benefit of community members, past and future, by reading and abiding by our rules. Please read and understand our rules for caring for and decorating graves – these regulations will ensure Calvary Cemetery is serving Dayton, Ohio for many generations to come.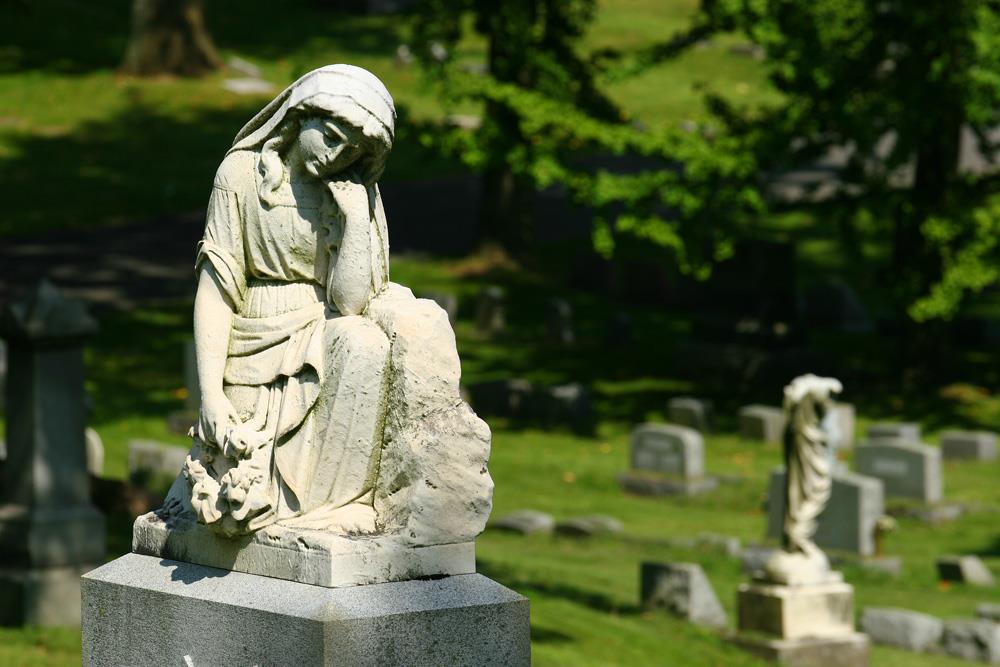 Memorial Rules & Regulations
In order to provide a more uniform and uncluttered appearance, and to provide for better and more efficient maintenance practices, the following rules and regulations governing memorials are in effect.
Monument requirements by section
Decorations Policy
Cut flowers are permitted at any time. Artificial flowers and potted plants are only permitted on Easter, Memorial Day, and All Souls Day. All such flowers and plants will be removed and discarded ten days after the holiday or holy day. On other special occasions, such as Mother's Day, Father's Day, St. Patrick's Day, etc., decorations will remain for three to five days or until the next lawn maintenance cycle occurs. All decorations should be set on the grass, not dug into the grass.
Artificial flowers, wreaths, and crosses are permitted after November 20th and must be removed before March 1st each year.
Statuary, wrought iron, benches, vigil lights, glass, wood chips, marble chips, etc. are not permitted at any time and will be removed and discarded without notice.
The planting of flowers or shrubs is not permitted at flush marker graves. In certain areas shrubs are permitted at either side of an upright monument. Please contact the cemetery office for more information at 937-293-1221.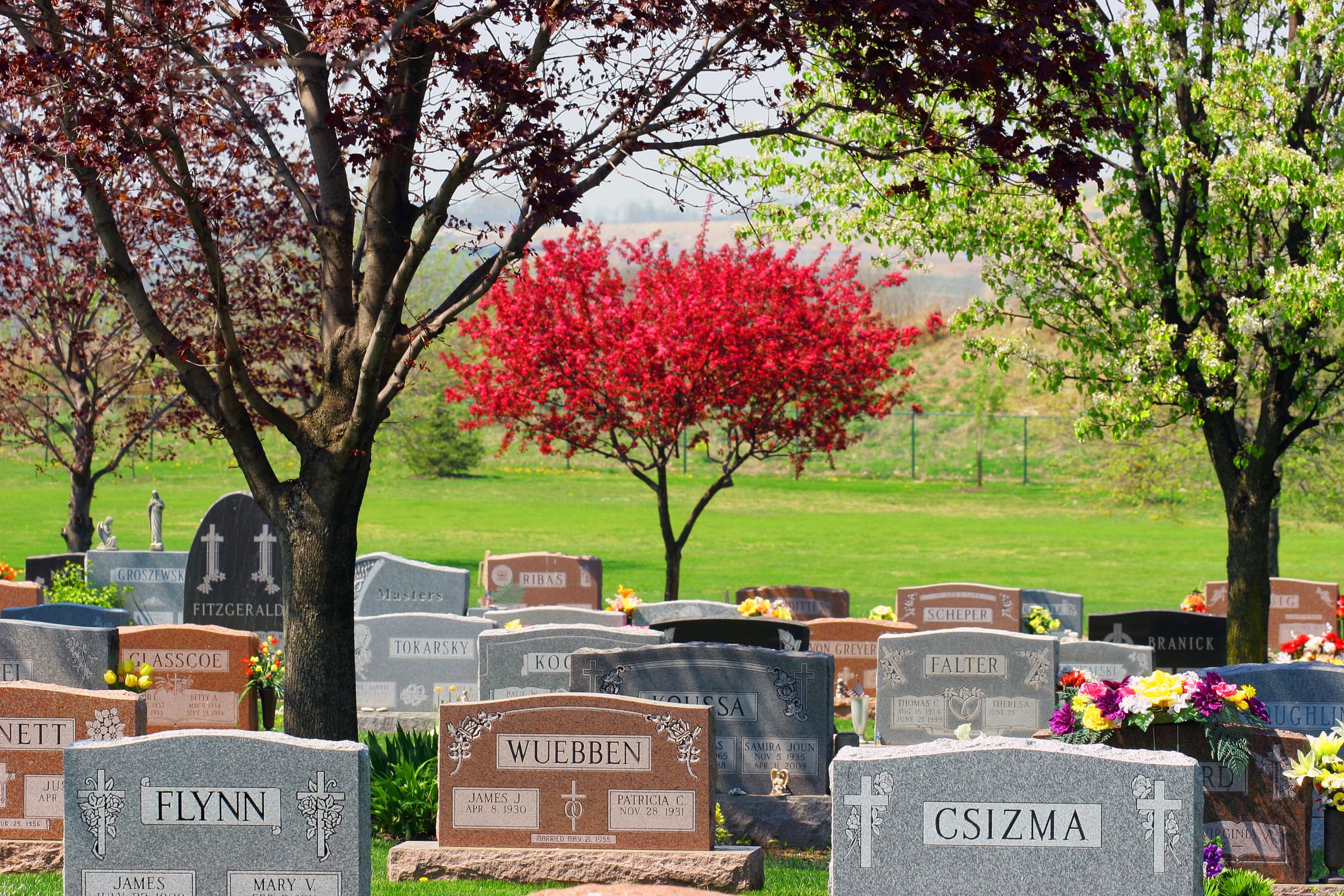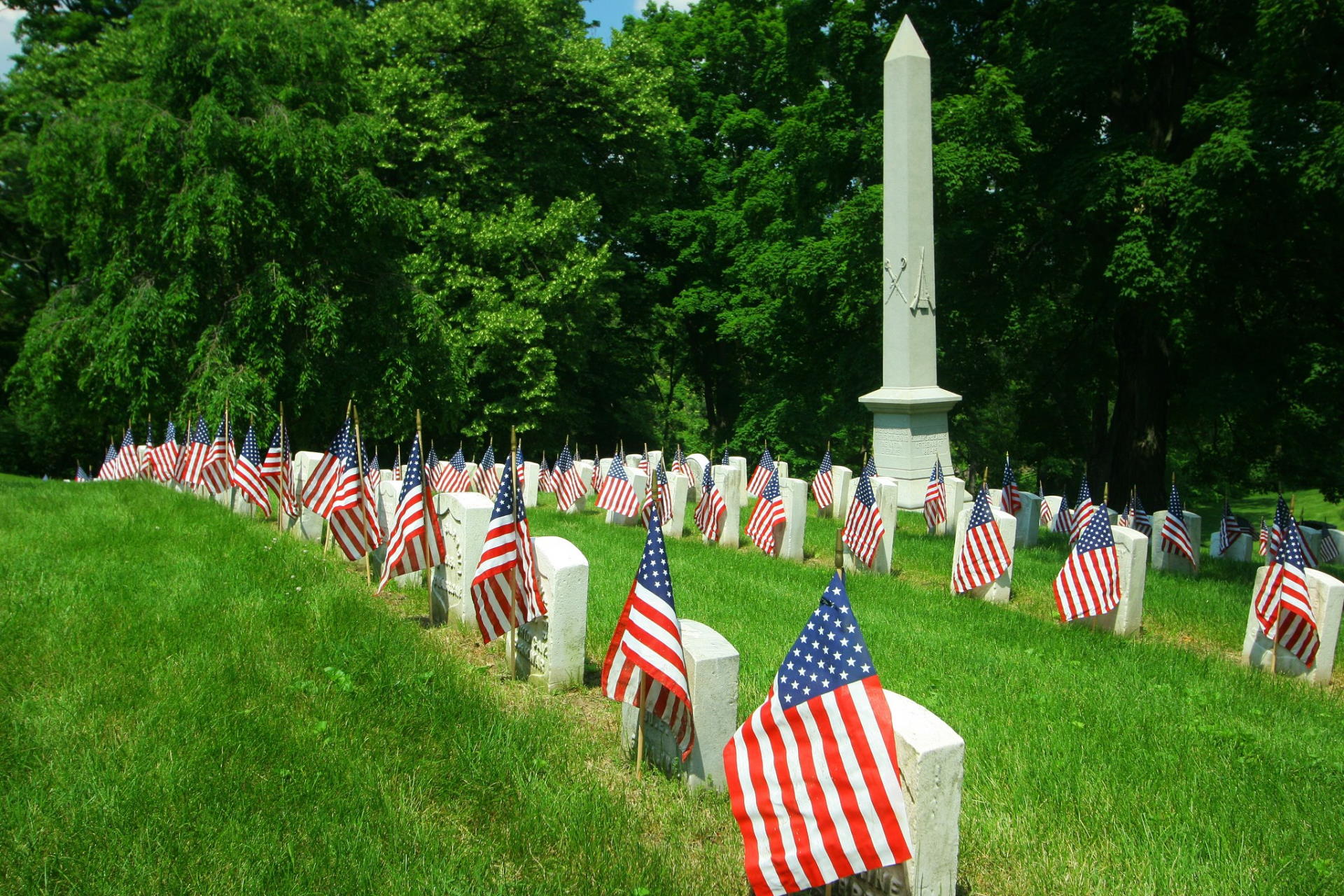 Flag Policy
Flags and flag holders are only permitted in individual graves during a 17-day period over the Memorial Day, Independence Day, and Veterans Day holidays. Seven days prior to the upcoming holiday, flags and flag holders are made available in front of the cemetery office, while supplies last. These are for your use at Calvary Cemetery only. They will be removed on the 10th day after each holiday. If you wish to retain your own flag and/ or flag holder for reuse, you must remove it before that date.