Calvary Cemetery is honored to offer several options for the burial of cremations. Below are a few of our offerings, please call the office at 937-293-1221 if you have any questions.

Stations of the Cross
Niches starting at $4,000; Crypts starting at $7,500
Situated in a beautiful wood side setting in the south-eastern portion of Calvary Cemetery, the Stations of the Cross Mausoleum offers quality, value and peace of mind.
In the center of the mausoleum garden is an inspirational circular chapel with open-air archways. The mausoleum exterior features a combination of stone with four varieties and shades of Italian granite. Bronze plaques featuring the stations are mounted on stone walls around the exterior of the chapel. A series of wide sidewalks provide easy access for funeral services and visitation.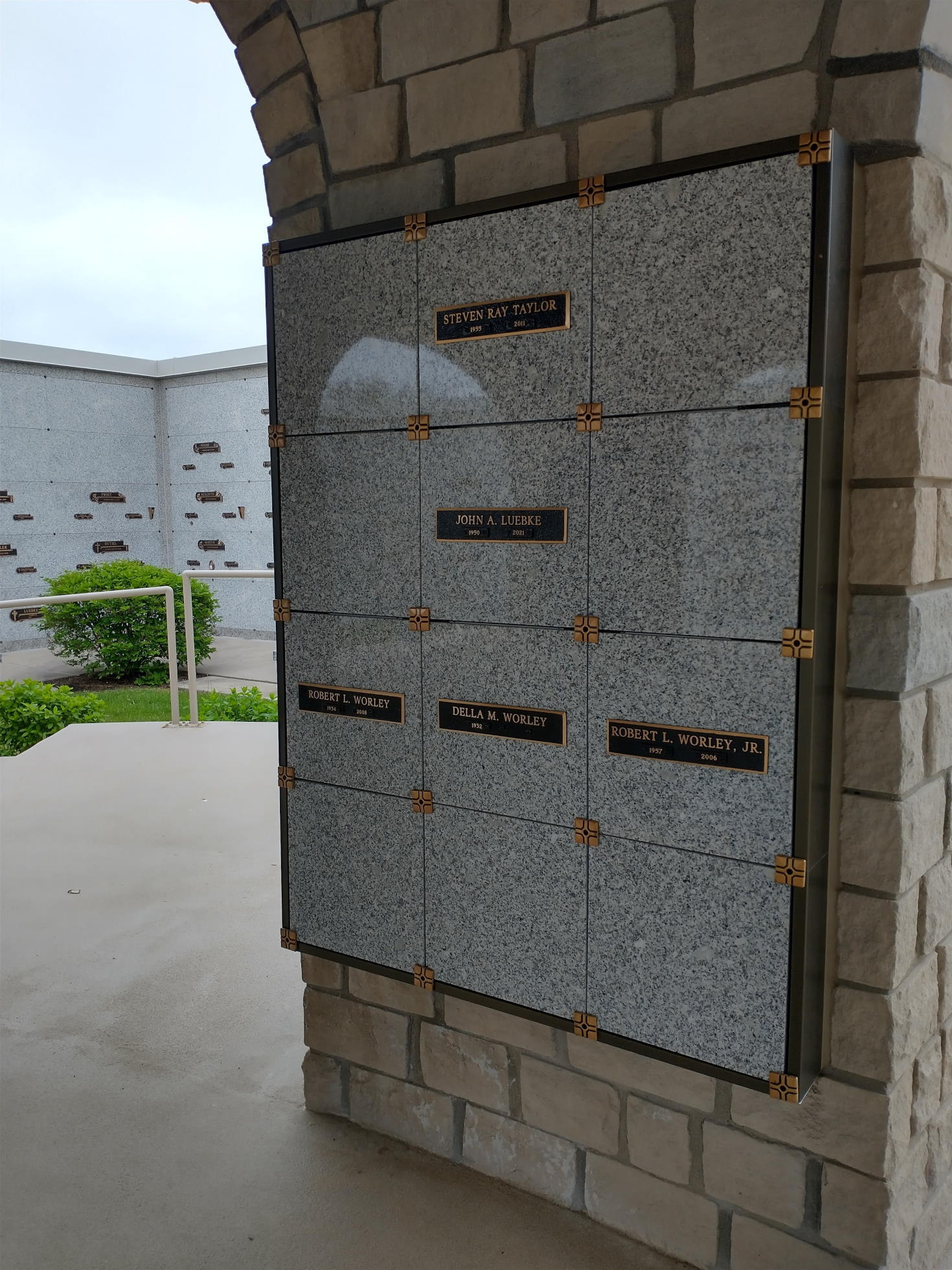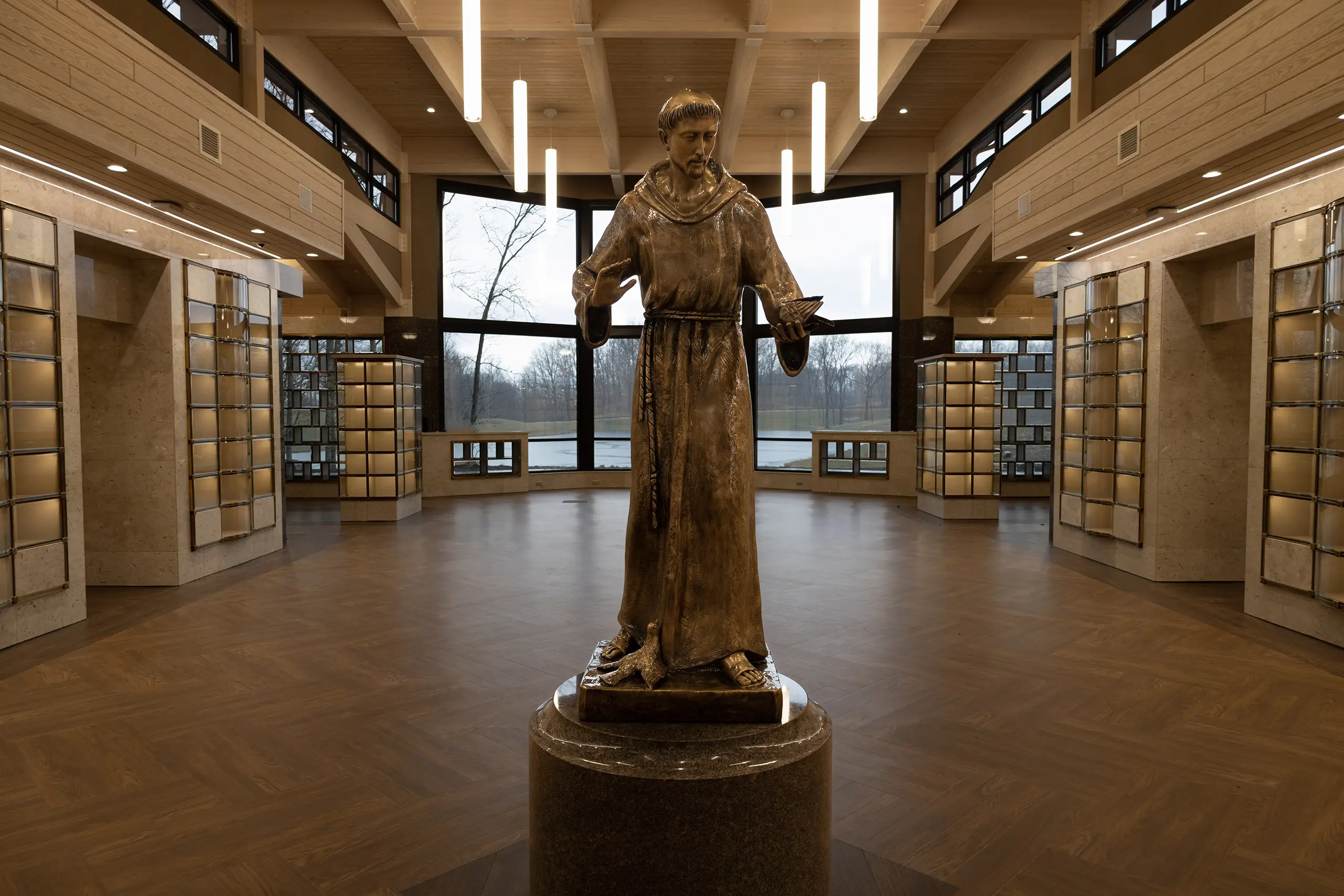 Garden of Peace
Starting at $6,500
Nestled into a native Ohio prairie field, the Garden of Peace Columbarium offers families a unique memorialization option. This columbarium is Calvary's first indoor resting place option, featuring glass front niches. These niches allow the family to view your urn, photograph, and personal family mementos. The Garden of Peace is available for purchase and is now open.
Spirit of the Living Water
Single niches $5,000; double niches ranging from $7,500-$10,000
Spirit of the Living Water features a flowing waterfall and a butterfly garden, which surround a gazebo and life-size carvings of the four gospel writers. Each family is given the opportunity to design a unique bronze memorial plate for the niche door.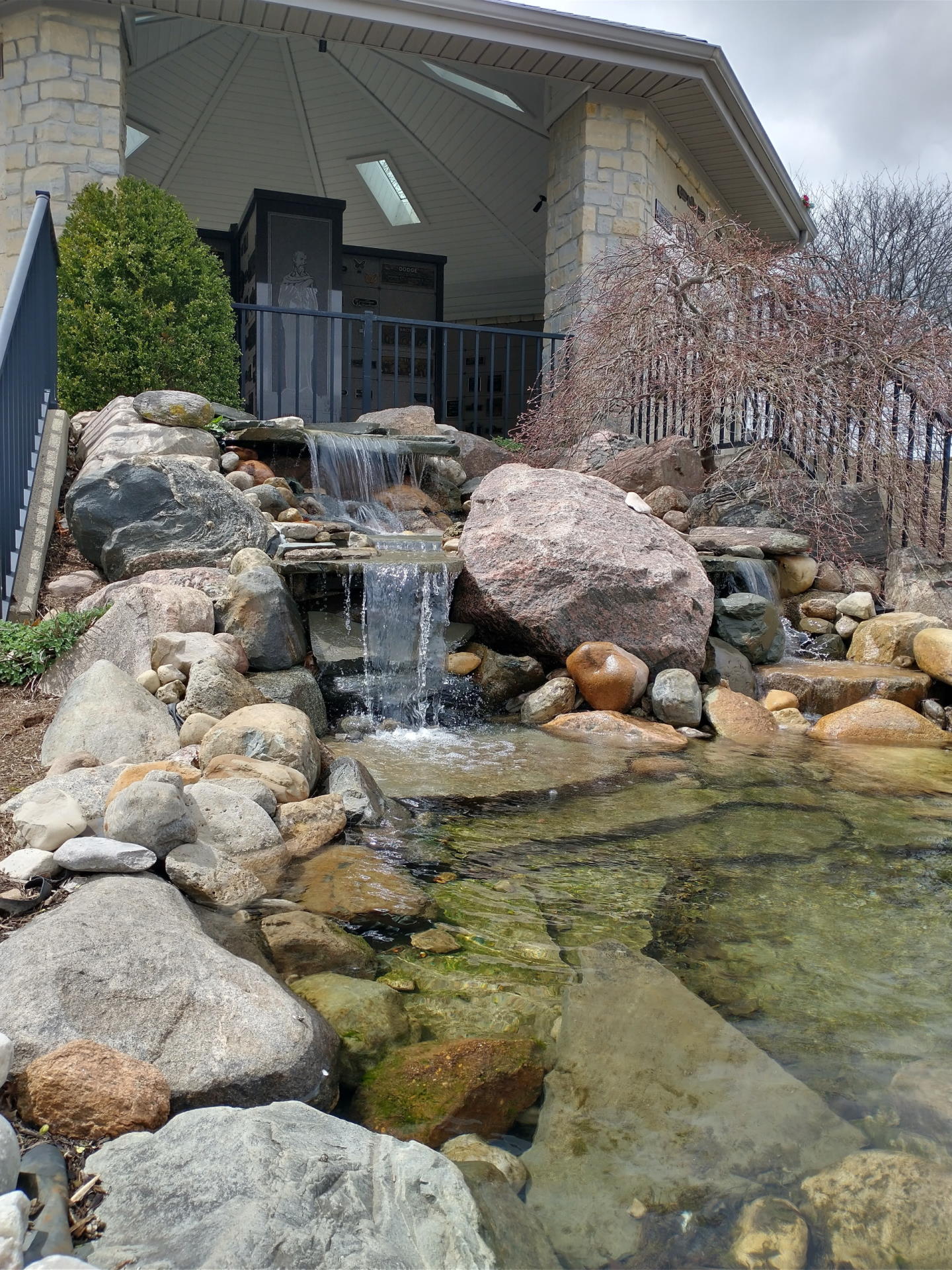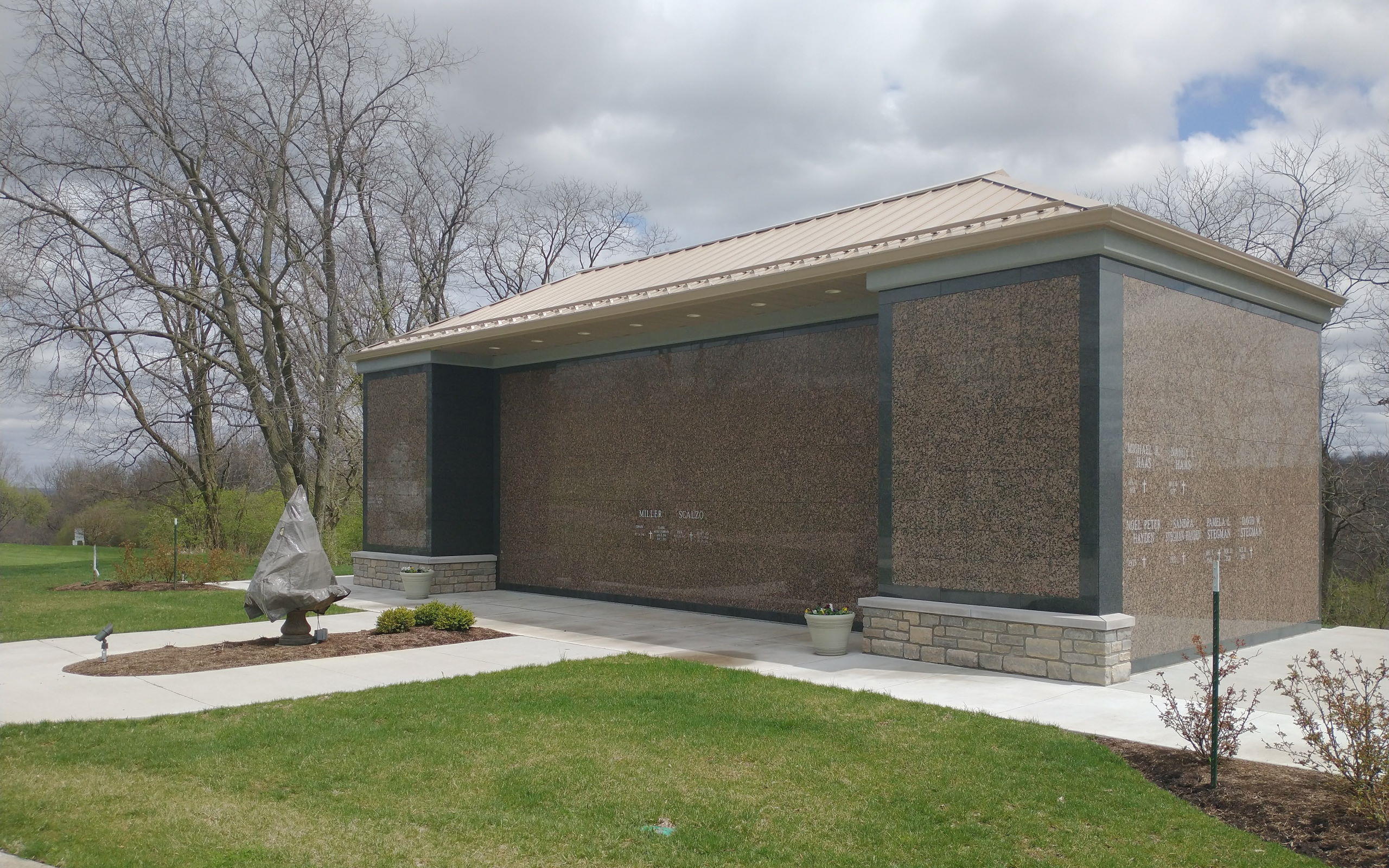 St. Mark Mausoleum
Niches $3500; Single Crypts $7,500; Double Crypts $16,000
The newest Mausoleum at Calvary Cemetery, named in honor of St. Mark, allows for both cremation and full body entombment. The mausoleum is located near Sections 35 and 36, near the front entrance of Calvary, allowing for legacy burial placement.
Natural Burial: St. Kateri Preserve
Natural Burial graves beginning at $4,000
For Catholics, this is the ultimate way to return to the Earth. The St Kateri Preserve offers the opportunity to use elegantly hand crafted urns and boxes made of biodegradable materials, keeping the liturgical promise while also rendering the immediate release back to the Earth many desire.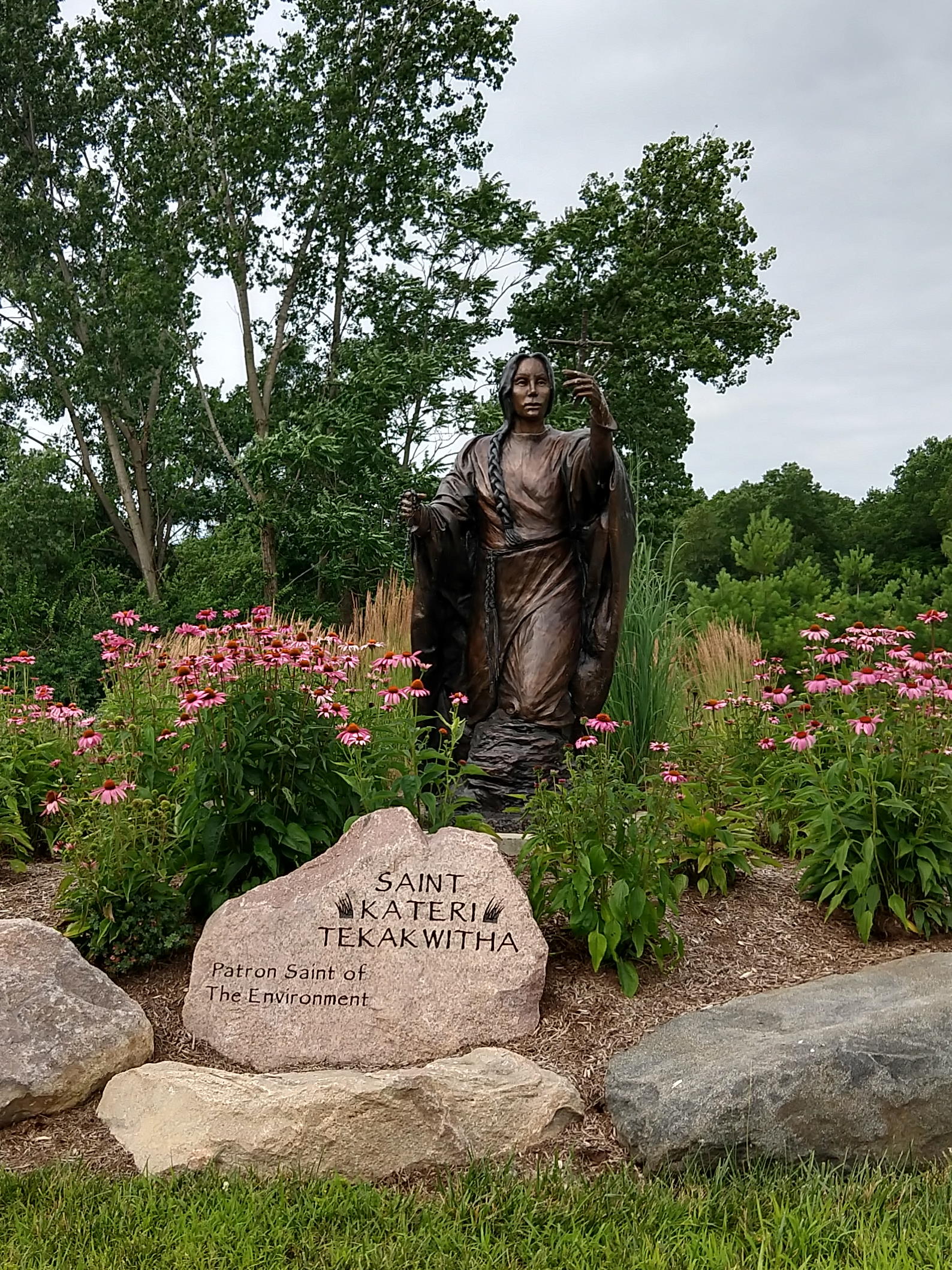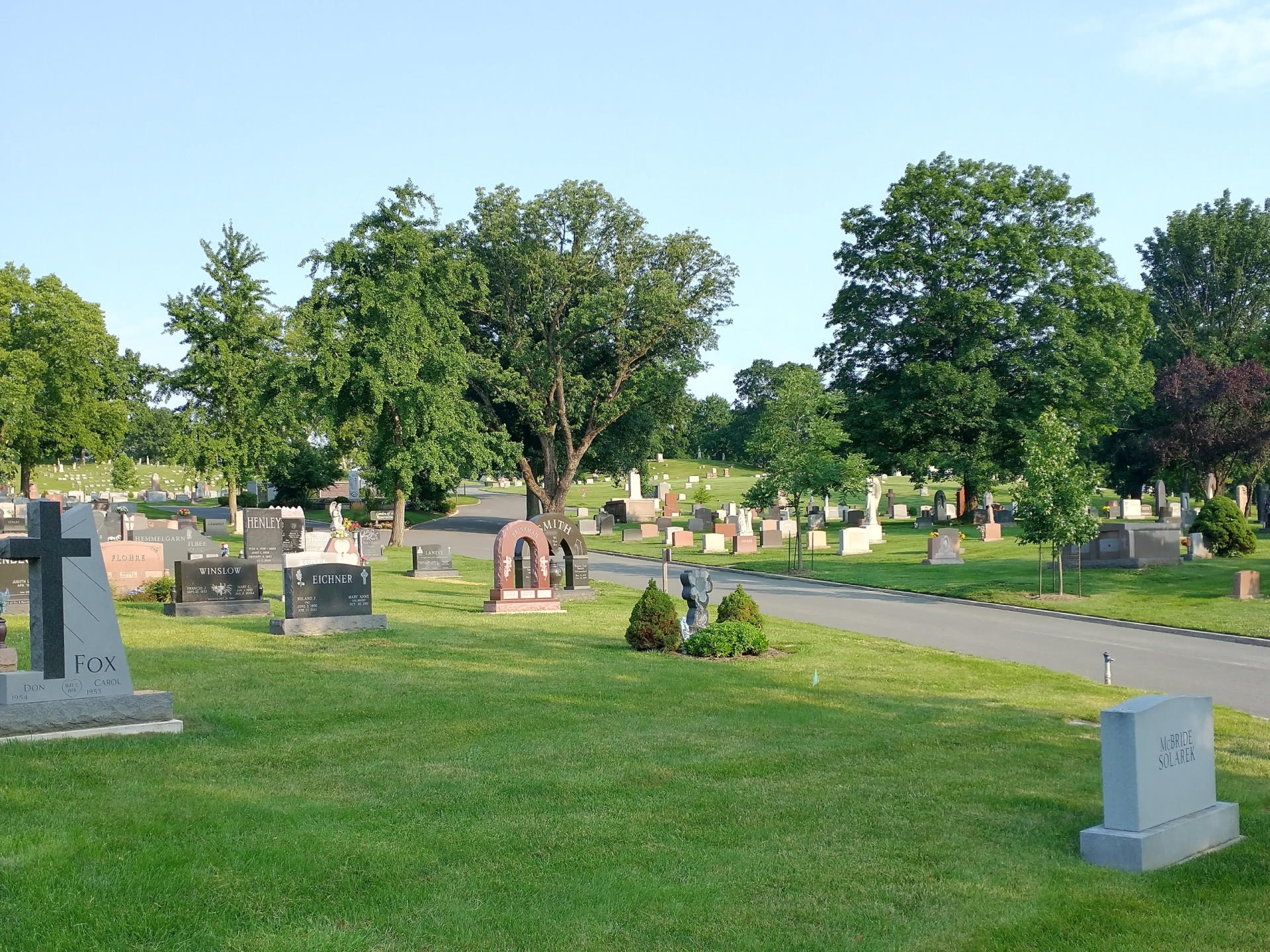 Monument & Marker Graves
Beginning at $2,800
Upright monuments and flush markers have been a traditional way to mark the passing of loved ones for centuries. Calvary Cemetery has memorials dating back generations, and they continue to be a popular option for families today. Calvary Cemetery offers multiple areas where upright monuments and flush markers may be placed in remembrance of a loved one.
Garden of the Holy Cross
Niches beginning at $4,000
Nestled within Sec. 46 of the cemetery, and adorned by an Angel, the Garden of the Holy Cross provides a peaceful option for the inurnment of your loved one.