A Message from Us
The Calvary Cemetery Association is an Ohio Not-For-Profit Corporation founded by Dayton's Catholic community in 1872. A volunteer board of trustees, representing the Catholic parishes within the Dayton area, governs the association.
We are grateful for the tremendous vision and wise planning that our forefathers have passed down to the community. The rolling hills of Calvary are a beautiful and peaceful setting for a cemetery and will serve the needs of many future generations of Dayton area families.

As you continue your visit through our website, we hope you find it helpful in making important decisions you and your family will need to make when you feel the time is right. Calvary has a broad selection of options to choose from to meet your family's needs and wishes. Our staff will help you to tour our grounds and facilities and to answer your questions.
Calvary History
When Dayton was founded in 1796, Catholic families started to make their way up the Miami River from Cincinnati to settle here. By 1833, there were three parishes, German, Gaelic and English speaking, enough to establish a plot of sanctified ground in the middle of the rapidly growing town. This first Catholic cemetery was called St. Henry's.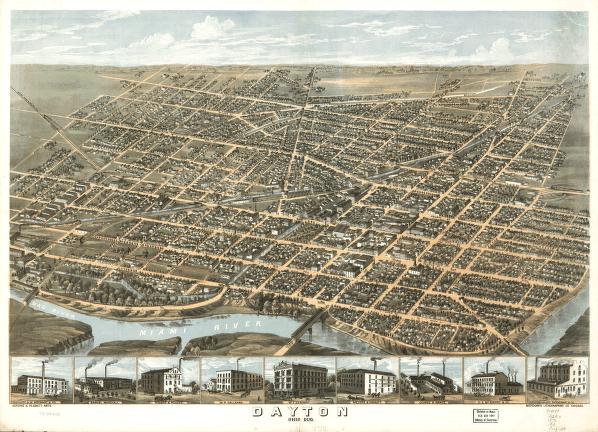 Dayton Becomes a Crowded City
As German, Irish, Polish, Hungarian, Italian and Lithuanian immigrants flooded into the Miami Valley during the 1840's, Dayton's Catholic community swelled and spilled over into the surrounding neighborhoods, creating new parishes and more need for burial ground. The epidemics that came with the 1850's and the tragic deaths of so many in the Civil War in the 1860's filled St. Henry's remaining space. Now landlocked by a city grown up around it, St. Henry's had no room to expand. The population continued to grow and finally in 1872, Calvary Cemetery was established on 100 acres of southern countryside, adding 100 more in later years. Calvary Cemetery was ideally located at the highest vantage point of the city and adjacent to the canal which was Dayton's main thoroughfare at that time. (The canal is now South Dixie Boulevard).
St. Henry's & Calvary Come Together
As the twentieth century drew near, Trustees of St. Henry's realized the value of consolidating their grounds with Calvary. Over a twenty year period, the burial plots of St. Henry's were carefully moved to new sites within Calvary. During this process, some of the earliest graves could no longer be identified from their markers and family and church records could not be found. For this group of faithful departed a special place of re-interment was created. On All Souls Day, 1902, St. Henry's Chapel was dedicated on this site.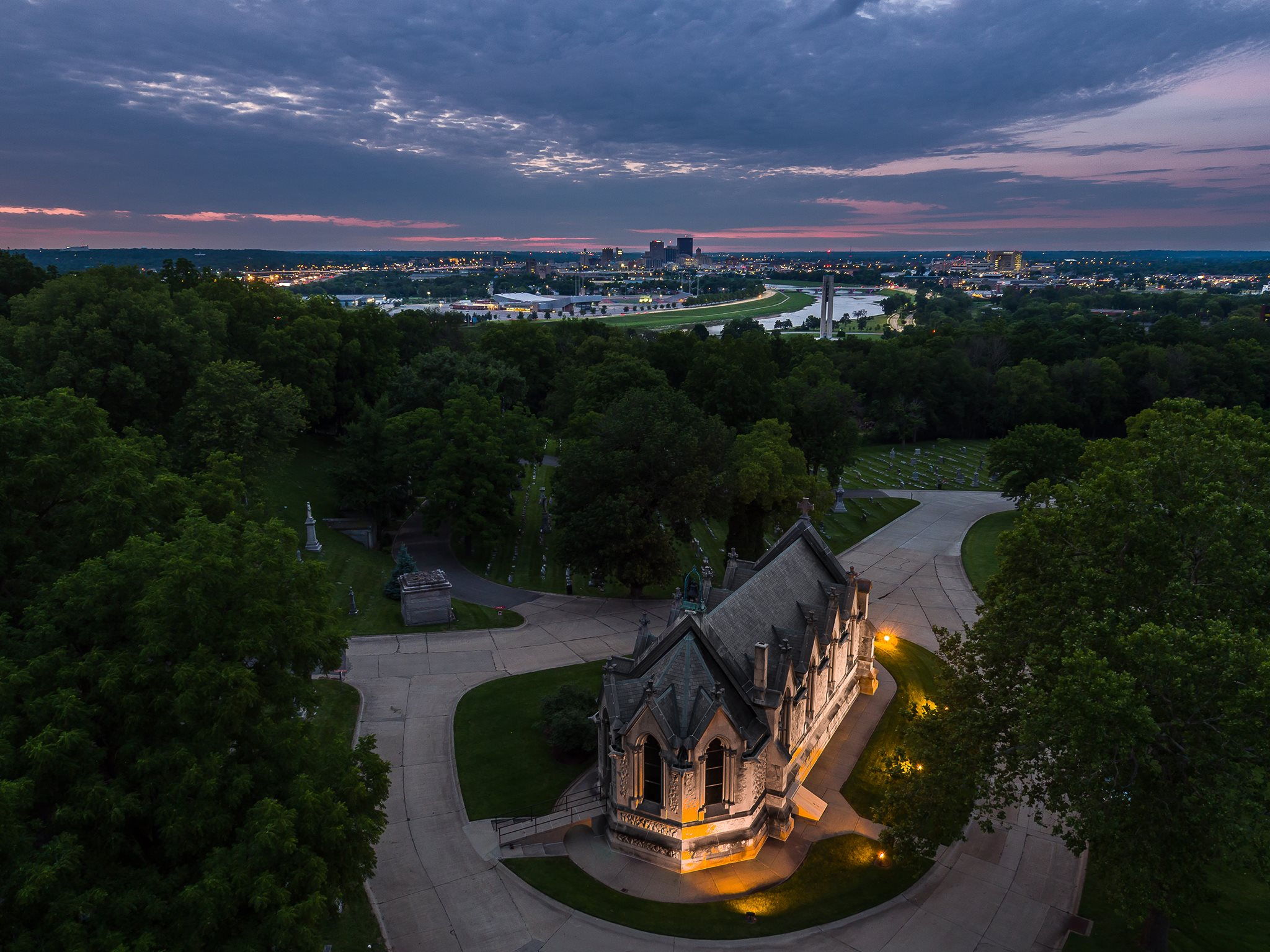 Much has changed in the world since 1872; Calvary Cemetery retains the traditions of Catholic burial on sanctified ground as its core mission. The Church has evolved to allow cremations and interment of non Catholics within the Cemetery, and Calvary has welcomed these changes. New areas of the grounds are developed to reflect them. More than 80,000 graves are here. Only half of the usable space of 200 acres is occupied. The Trustees of the Calvary Cemetery Association continue to guide the operating principles of the organization with perpetual care of the grounds as the top priority.