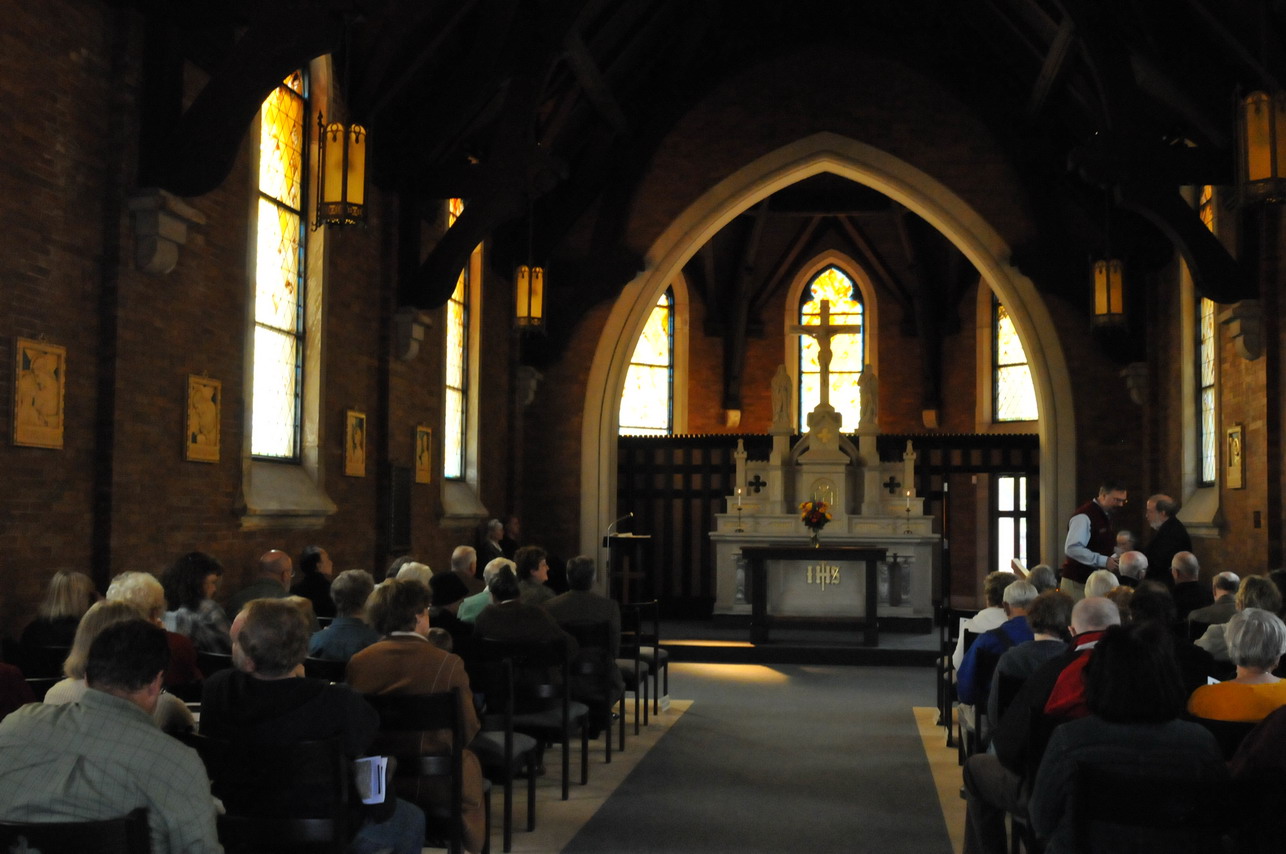 The service was well attended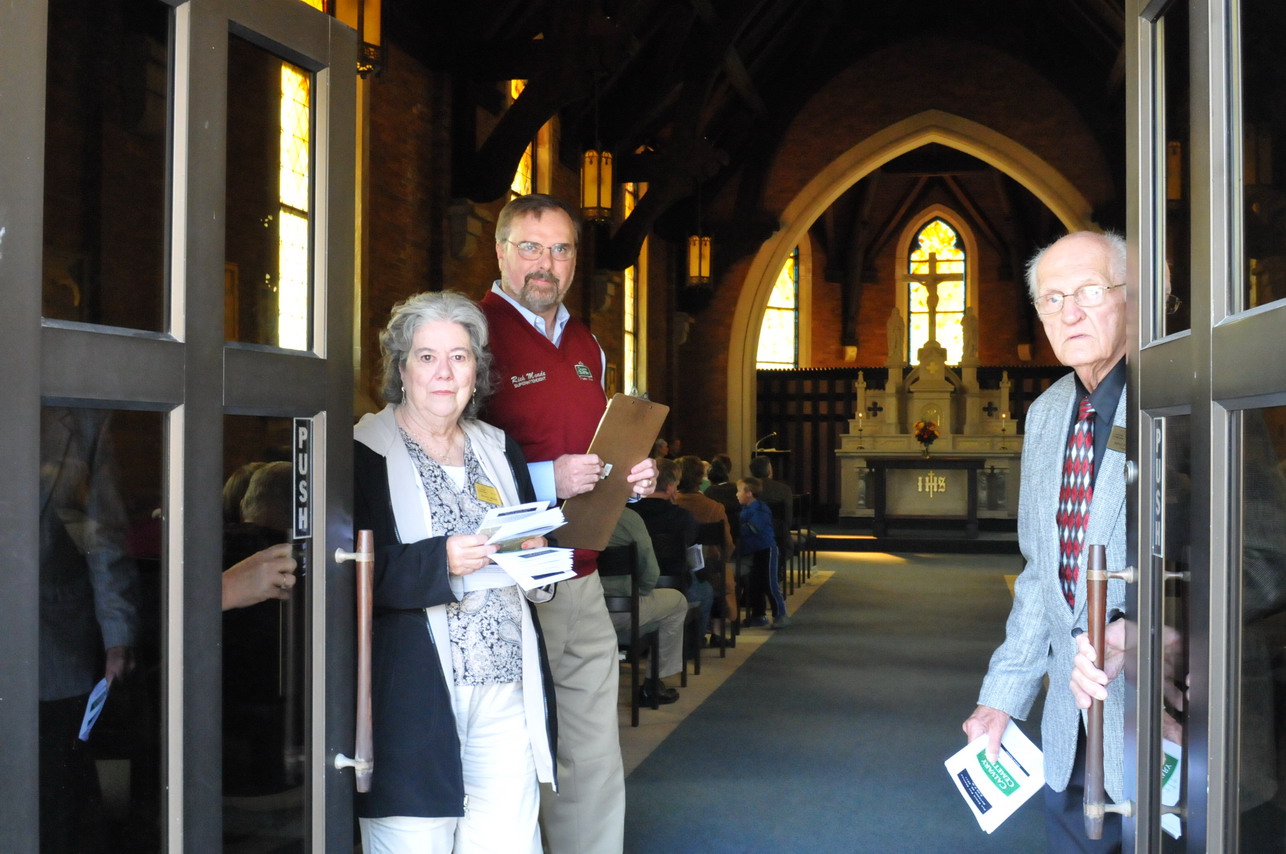 Rick Meade, Dolora Michel and Al Fisher greet visitors
The day was beautiful and crisp, just as fall should be. A full chapel of attendees heard scripture, reflections and music commemorating All Saints and All Souls Days. Father Lawrence Mierenfeld, "Father Stretch" as many know him, was the celebrant. Calvary Board Vice President William Frapwell read the scriptures. Dr. Ritter Werner accompanied Rosemary Picker as cantor and soloist. Prayers for the dead and those who mourn them were said. The Litany of Saints was sung.
After the service, Father Mierenfeld and everyone went to the site of the Spirit of Living Waters garden, where Father blessed the new cremation inurnment spaces. Calvary Superintendent Rick Meade thanked the many people involved with the garden construction, noting that board president Harry Finke was the original visionary behind the location and design. and After the dedication ceremony, many planted daffodil bulbs in the prepared beds around the new sign.
The water feature, designed and built by Adam Ravestein of Scarff's Landscaping, is in place will be a favorite meditation spot for Calvary visitors. The gazebo structure will be finished in the next few months. The landscaping, which will include a bible garden, will be complete by the grand opening on Memorial Day 2012.