Marianist Brother Don Geiger has contracted with Calvary Cemetery to provide his expertise in the design and management of the St Kateri Preserve land conservation project and to provide native plants from his nurseries at Bergamo St John. Specifically, Geiger is advising what grasses and other plants are being planted to begin the conversion of the area to a natural prairie and developing the list of trees, wildflowers and other plants which families will use to bring their loved ones grave site into the project as a memorialization. Bergamo's annual native plant sale, held in June, will help to supply the first phase of the project and a catalog of the nurseries offerings will be given to each family or individual  planning their site so that they may select what their burial area will contain.
A Short History  of Brother Don Geiger and his impact on Nature in the Miami Valley and Elsewhere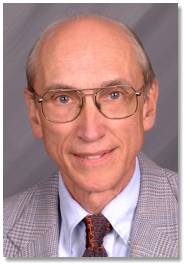 Geiger is a native Daytonian and graduate of Chaminade High School, University of Dayton and Ohio State. He has been a Marianist for more than 50 years. He has lived at Mount St. John since 1985, just as I-675 left behind the gravel pit that we now know as the prairie Don established. Dr. Jayne Robinson, University of Dayton, described Don as an exemplar – someone who made the choice to care: "Don, holds a Ph.D. in plant physiology and is a Marianist brother who in that spirit has always chosen to say yes! to the challenges presented to him … just as Mary did and changed the course of the world. The early 70s saw the Sahel, at the edge of the Sahara desert, experiencing a drought greatly worsened by careless use of land and natural resources. In response to this tragedy Don helped form a US-Canadian interdisciplinary team that from 1974 to 1980 provided help specifically to the rural tribal people of the Republic of Niger. After nearly 3 decades, this program still provides education and training to the rural farmers of this country of over 11 million people. Closer to home, Brother Geiger has been active for decades in the restoration of tall grass prairies and wetlands, such as those that many UD students learn about on the grounds of the nearby Mount Saint John facility. … To quote Don, "while many believe that it is modern technology that keeps us alive and well, in fact we are quite dependent on the services of the natural processes of the earth to keep all that live on Earth alive and well." Don adheres to the notion that social justice is the organization of institutions and communities to promote the common good." A quick check of a major biology database shows his work has been cited in professional journals more than 2,000 times. His work in understanding how substances move within plants has formed the basis for an entire generation of study. His dedication to Mount St. John is extraordinarily strong.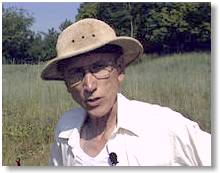 Thanks to Don there is a series of nature trails, the prairie near I-675, functioning wetlands and an increasingly healthy woodland. He – along with Bro. Charlie Gausling and anyone else who wants to join him – has spent his Sunday afternoons for over a decade working in the woods removing honeysuckle, working in the community gardens, tending the trees in the front field, and planting prairie seeds. He was the founding Director of the Marianist Environmental Education Center and is an active volunteer on the MEEC team. He also helped found the Beavercreek Wetlands Association and serves as trustee, he has coordinated the Perspectives on Global Environmental Issues cluster at UD, he coordinates the Marianist Social Justice Collaborative's Ecology & Environment Issue Team, he served on the Miami Valley Open Space Council, his bird nest collection is currently on display at the Boonshoft Museum of Discovery, and he recently developed a new course on ecological restoration for UD. Don has won the UD Outstanding Faculty Award, the UD Distinguished Alumni Award, the Arts & Sciences Faculty Award for Outstanding Scholarship, the Ohio Alliance for the Environment's Environmental Education Award and an award from the Engineering and Science Foundation of Dayton.
Brother Geiger on the Conservation Aspects of the St Kateri Preserve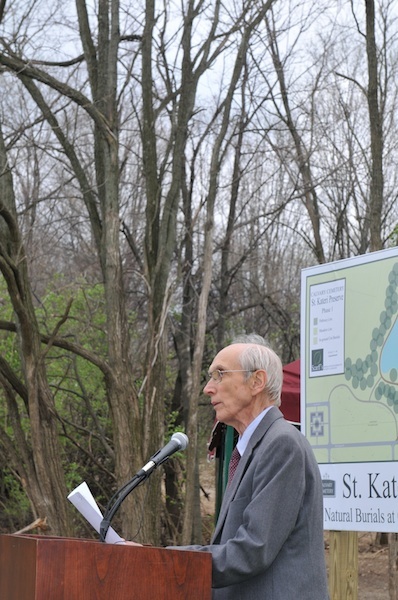 "The celebration of Earth Day is an appropriate time to consider the contribution of natural burial on land conservation. The growing awareness of our place in nature leads us to realize that we are a part of the earth processes not apart from them. Truth is, we have a significant impact on natural processes such as soil building and conservation, water purification, and ground water recharge that are critical to our quality of life. Our life choices have a central role in respecting and protecting these essential earth processes. This concern is an important motivation that brings us together today.
The practice of natural burial contributes significantly to land conservation by omitting embalming, burial vaults and similar practices that inhibit decomposition that currently are part of conventional interment. In conventional burial useful materials, valuable structures and extensive valuable land are committed on the long term. With natural burial the site remains a part of a habitat with vegetation that is a component of a functional ecosystem. Space that is dedicated to small scale natural systems carry out earth enriching processes. We propose that following interment the area will be returned to a habitat with prairie grasses replanted along with flowering plants selected to restore a characteristic prairie habitat.
The conventional parcel of land reserved for an indefinitely long term with valuable buried resources is replaced by a functional and aesthetically pleasing natural ecosystem. Following interment a selection of native prairie plants are presented for selection to restore a functional conservations site. The conserved land provides beauty and native plants that are nectar and pollen sources for pollinators that service crops and native vegetation. This alternative use of burial ground is consistent with our calling to be a participant in critical processes of the earth. The choice supports our desire to contribute to the preservation of the earth and restoration of the interment site to contribute the natural beauty and function of a prairie ecosystem."