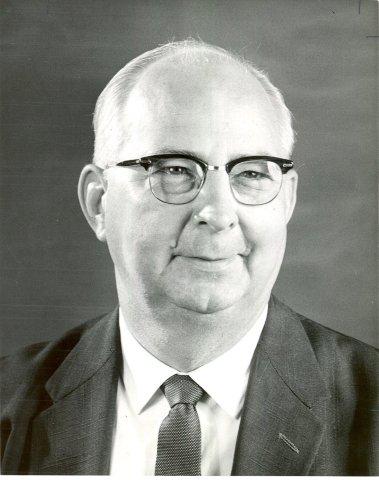 Jack Brown was born October 24th, 1902 and nearly 20 years later he began his football career at UD. He played football at UD from 1922-1926. He was a lineman for the Flyers, playing center, guard and tackle, depending on the game. After he graduated he played for the Dayton Triangles Professional Football Team for three seasons, appearing in 14 games.
After his football career came to an end he came back to UD to become an administrator. He received the Special Services Award, an award given to UD faculty and staff. Jack is also a member of the Abraham Lincoln Association and donated, along with his two brothers, the Abraham Lincoln Association collection at Roesch Library at UD. The collection is something they were very passionate about because they were very interested in Abraham Lincoln himself along with the Civil War and any military cemeteries associated with the Civil War. Jack passed away in 1987 at the age of 85.
You can visit Jack's gravesite located in section 1 Lot 34.
Information compiled from files at UD Archives, UD Sports Information Directory and Dayton Daily News Archives.