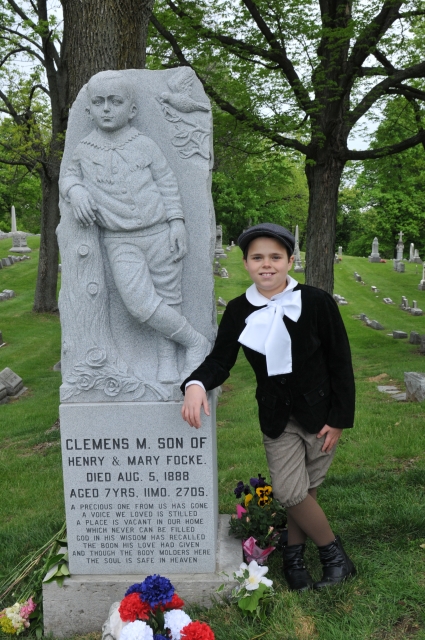 Clement's Great grand nephew poses with his ancestor's statue at the unveiling
"Clement Focke Comes Home"
Child's Memorial Statue from 1888 Replaced by Descendants
Clement Focke was seven years old when he drowned in his grandparent's farm pond in 1888. The bereaved family created a beautiful life-size marble statue to mark his grave in Calvary Cemetery. Over a century later, the statue fell apart and disappeared. The members of the Focke family spent three years planning and raising money to replace it.
Today their hopes of "bringing Clement home" have been realized. Dodd's Monument delivered and installed the new statue with a larger base. The original statue was fashioned after a photograph of the young man leaning against a tree stump. The new statue is the same, but it is made of granite for increased longevity and a bas relief instead of a full body form for durability. Edward Breen, family spokesperson and a great grand cousin of Clement said "This project brought together many Focke descendants who did not know each other. I started off by sending a letter to every Focke in the Dayton phone book, found some and then they contacted others. It has been nice to meet these folks and work with them to restore the statue."
The family is planning an official blessing of the statue on Saturday, April 28 at 9:30 AM. Father Joseph Goetz will bestow the blessing. The Statue will be unveiled by Clements's great grandnephew; a ten year old who will be dressed in period clothes like Clement is wearing in the photograph.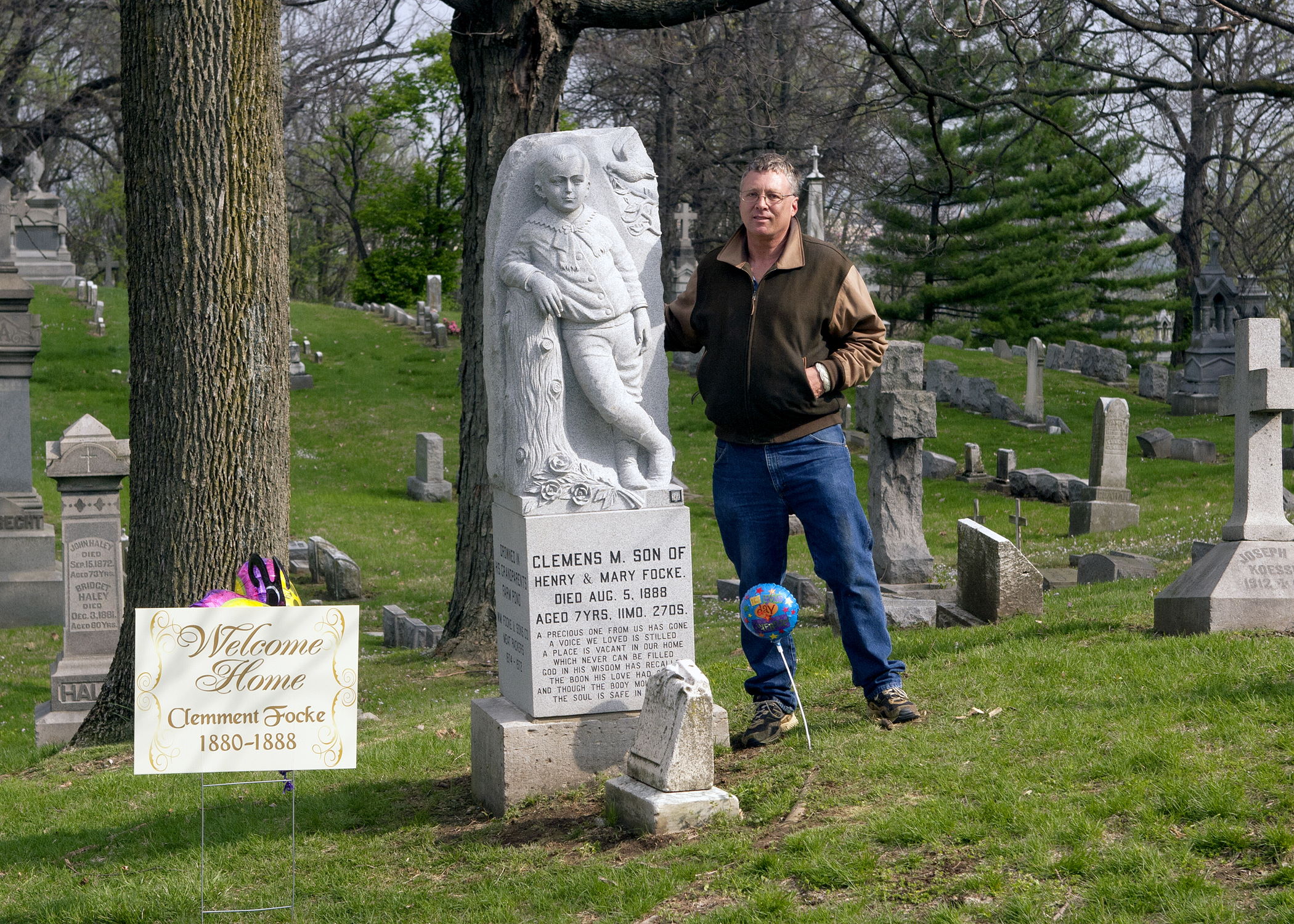 Edward Focke Breen and the statue of Clemment he and his family have placed in Calvary Cemetery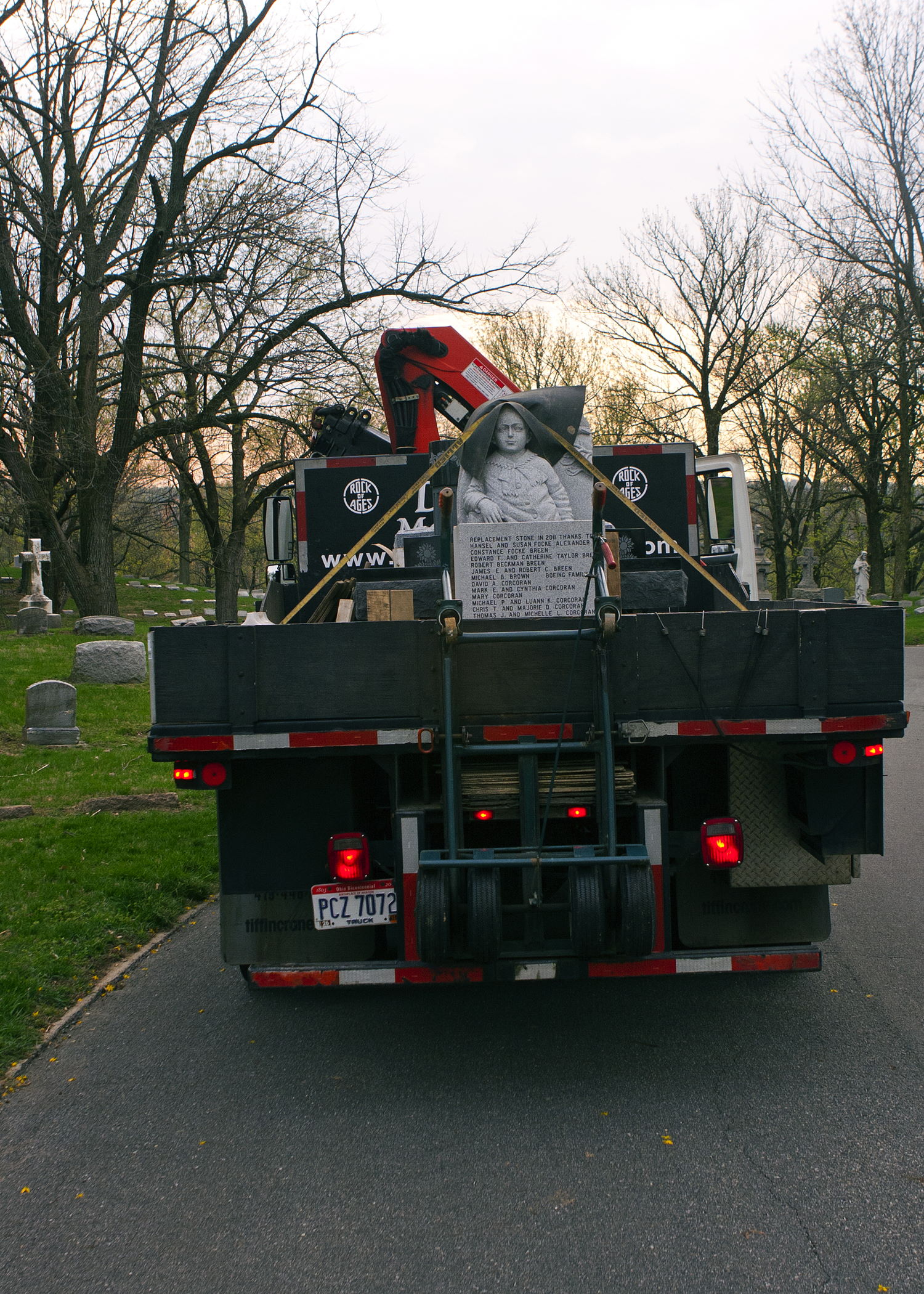 Dodds Monument delivers new statue and base