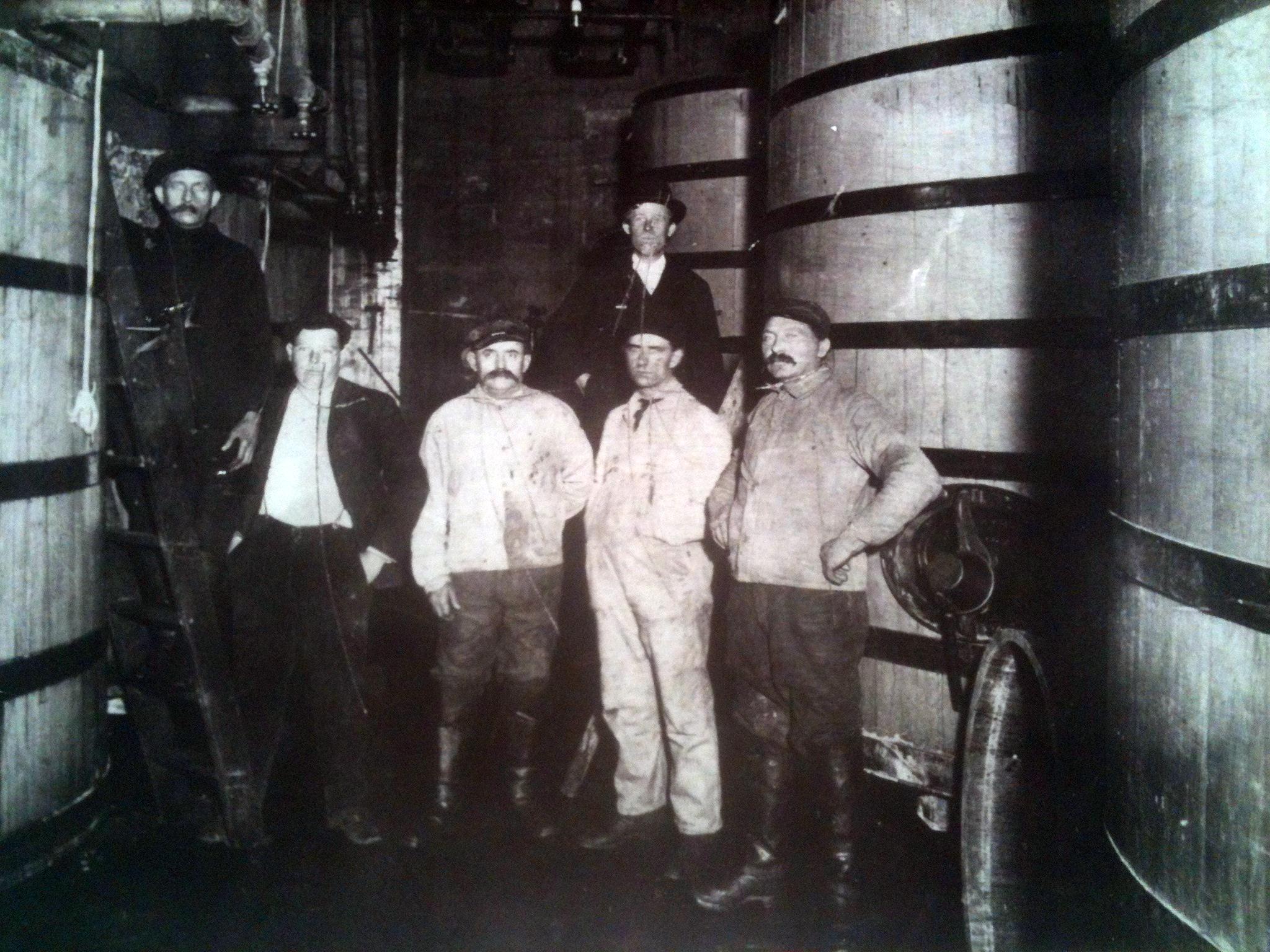 Casper Goebel (far left) Brewmaster at Hollencamp Brewery
About 300 people attended the early summer day Brewing Heritage Tour and events this weekend.  Author Curt Dalton had a swarm around him and Dayton History sold a lot of books.
Descendants of the Sachs, Schwind, Schiml and Hollencamp families attended and shared their pictures and other memorabilia. Some long lost cousins had a chance to meet.
There were plenty of lookers as well as buyers for the Miami Valley Brewery Collectors Club and about 15 appraisals were done. The beer sampling was enjoyed by many and included three Great Lakes limited edition brews as well as one from The Dayton Beer Company. Pete Hilgeman, the owner of DBC was on hand to talk to people about his new brewery.
The family of Casper Goebel, brewmaster for the Hollencamp Brewery, showed up with never before seen pictures of their ancestor inside Hollenamp Brewery. We've included one of those above.
"The narrated tour was so popular that we are thinking of running it again during the Germanfest picnic at the Carillon Park in August," says Calvary Marketing Director Karla Hollencamp. "We collaborated with Judy Schneider to create the historical displays which will also be seen at that event."
Many people commented they had no idea that Dayton has such a rich history in beer brewing. "That's one of things that makes this so rewarding," Hollencamp continues. 'We have a chance to remind people of Dayton's interesting history."