Thank you for your interest in our annual Fall History Tour.  Our tour is now sold out; but please consider joining us for our annual Angel Night on Dec. 5th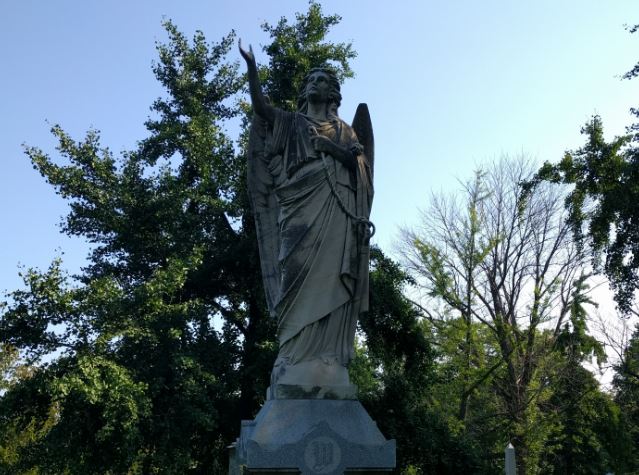 Join Calvary Cemetery on November 9, 2019 at 10am for a walking tour of our Victorian angels.  Many of the angels date from the mid-late 19th century, each depicting a special message of grace and comfort to the family.  These Angels are also featured during our annual event, "Angel Night."  This tour will provide the participants a chance to hear the amazing stories behind the Angels, to see them during the day, and learn about the efforts Calvary Cemetery is taking toward restoration of these historic monuments.
The tour will be a walking tour and last approximately 1 hour.  Space for the tour is limited and reservations are required, to RSVP call 937-293-1221.