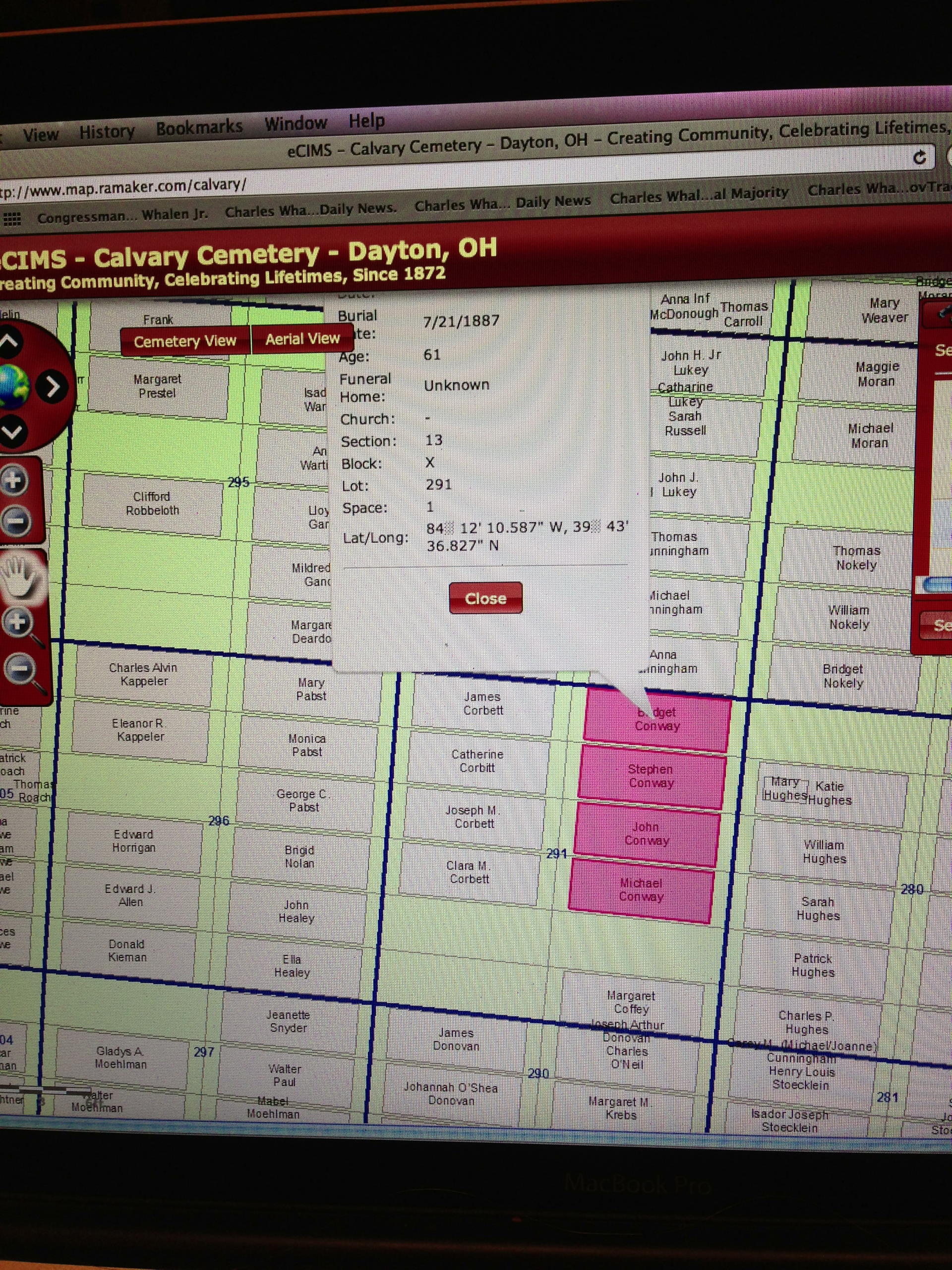 Recent improvements to the Locate a Loved One feature of the Calvary Cemetery website make finding a grave and doing family research easier than ever!
It is now possible to create a full chart of all buried in the cemetery with the same surname, including their grave locations, date of death and burial, birthdate, parish name and funeral home name if available. The gravesites are also desiginated by GPS latitude and longitude. This should be a great help to family historians who are looking for several generations and relationship information not apparent in other sources.
The street name, lot number and grave number are also included so that navigating to an individual space is more precise. With a smart phone compass (or any GPS device), visitors are able to pinpoint locations while in the cemetery no matter the weather conditions or whether there is a legible marker on the site.
Our website will continue to evolve over the next year, including more mobile device friendly features for those seeking family information, as well as anyone interested in the notable burials and historic landmarks within the cemetery grounds.