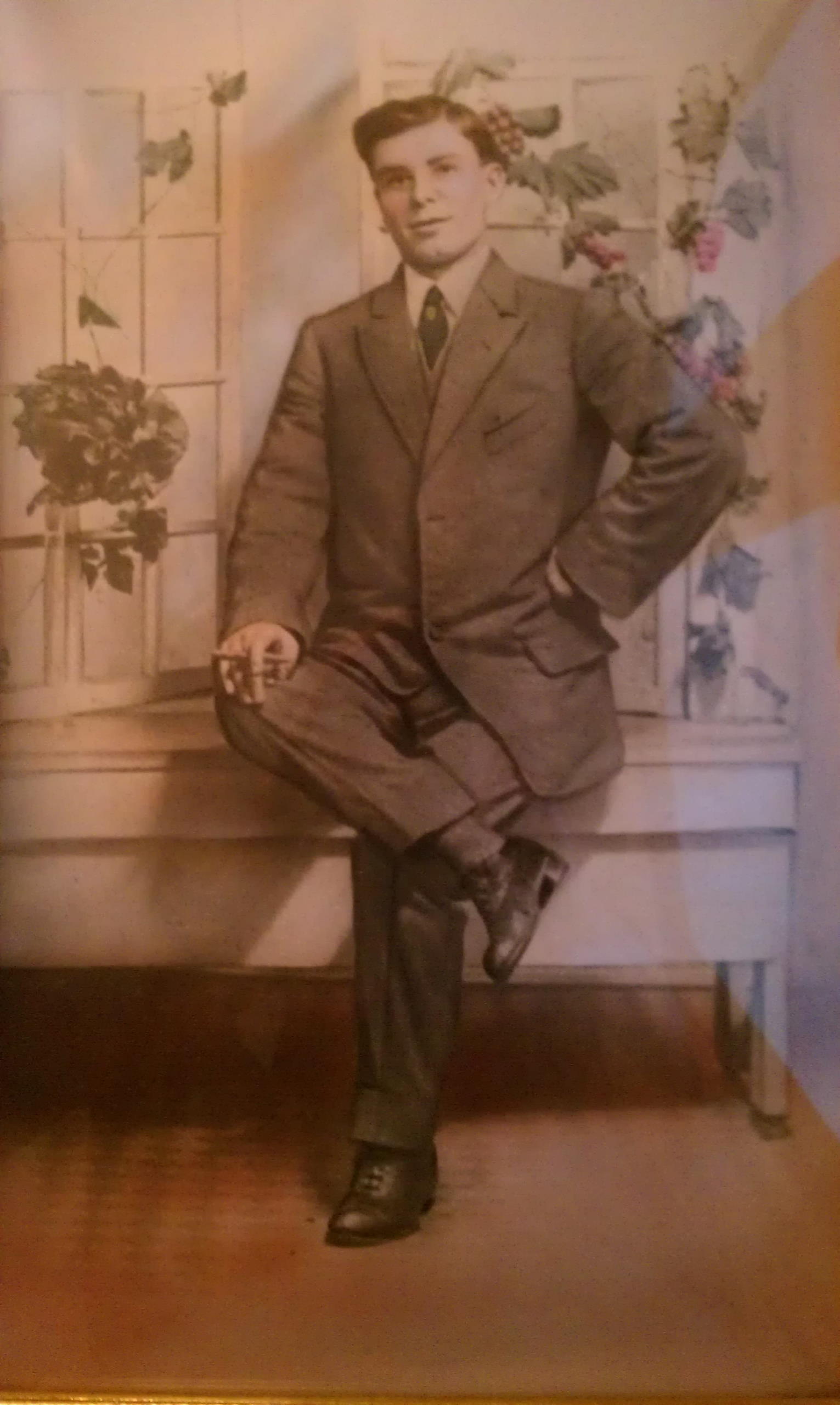 Philip Zenni, Titanic survivor, in a picture contributed by his family
April 15th, 2012 is the 100th Anniversary of the sinking of the Titanic. Calvary plans to mark this anniversary by tolling historic St Henry's Memorial Chapel bells 100 times to remember all those lost and celebrate those who survived. There is a Titanic survivor buried here named Philip Zenni. His descendants are still here in Dayton.
Zenni was originally from Syria, and his Syrian name was Fahim Leeni. Like the names of so many other immigrants, his name was Anglicized by a well-meaning entry officer at Ellis Island. Zenni had left his wife and young son in his native country and sent for them after he reached Dayton, Ohio.
Zenni boarded the Titanic from France as a third class passenger. The rooms for third class passengers were located very close to the bottom of the boat. Zenni somehow managed to make his way up and sneak onto a lifeboat after repeatedly being told they were saving the women and children first. The passengers in the lifeboat rowed for two miles and were finally saved by the Carpathia around 5 a.m.
After the tragic accident, Zenni toured around Ohio retelling stories of his time on the Titanic. These tours led him to be known as "Mr. Titanic." There is some speculation that he was on the same lifeboat as Margaret "Unsinkable Molly" Brown. Zenni passed away in 1927 from pneumonia as a complication of typhoid fever.
Zenni's great grandson, Tom Heiser, lives in the Dayton area and will be joining us, accompanied by his family, on this day to celebrate the anniversary. Calvary will be hosting a luncheon for the family and following lunch, the family will assist in ringing the chapel bells 100 times, one ring for each year. Heiser and his family also plan to see the Titanic musical in honor of this anniversary year. We hope others will visit Calvary on April 15th to remember all of the lives lost on that dreadful day.