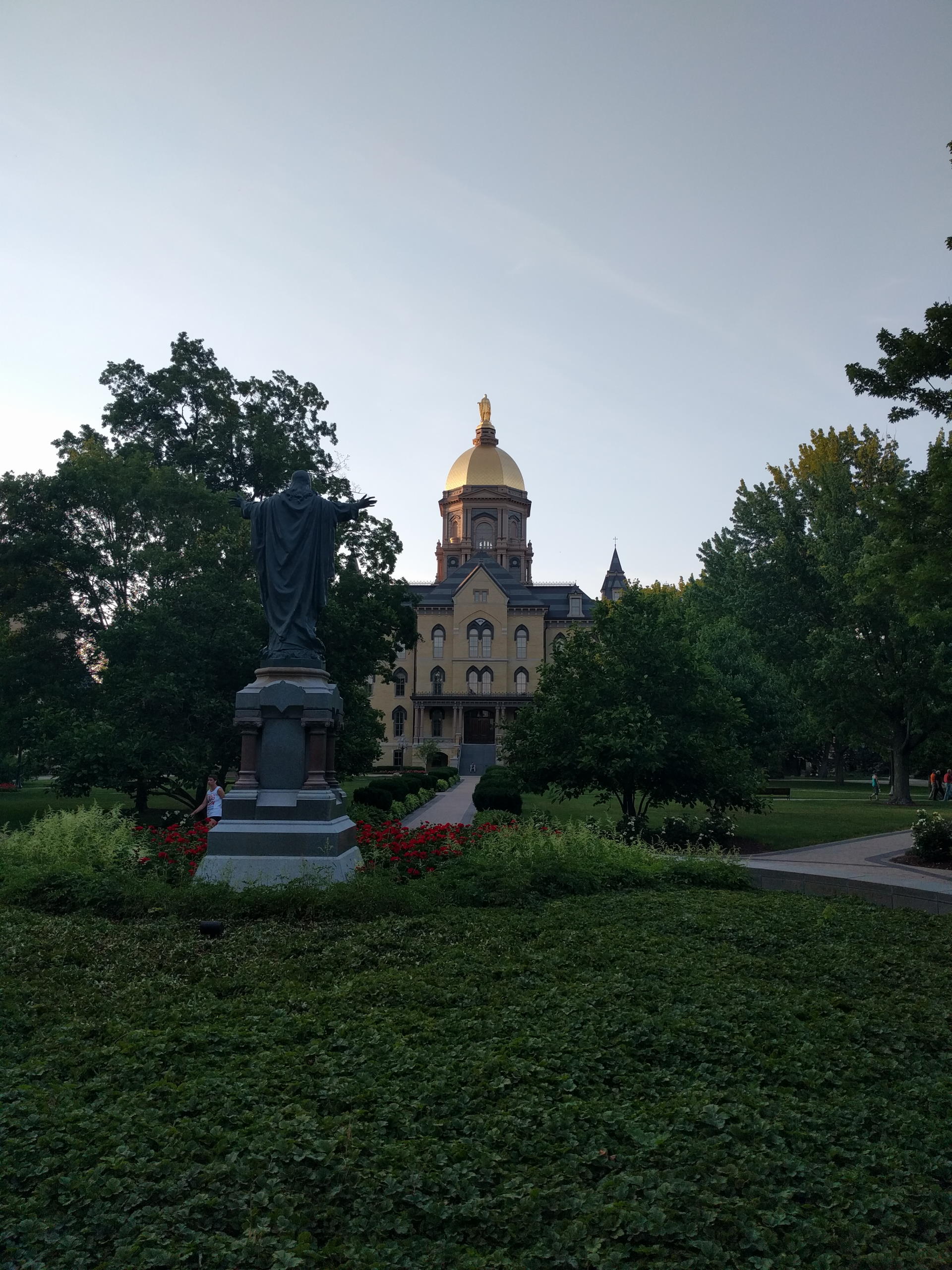 Congratulations to Calvary staff member Scott Wright who recently attended the Catholic Cemetery Conference School of Leadership and Management Excellence at the University of Notre Dame, the CCC's four year certificate program in Catholic Cemetery Management. Graduates of this program take courses in Technology, Management/ Human Resources, Leadership, Land Management/ General Operations, and Theology. This summer Scott attended the School of Technology which aims to educate and equip cemetery professionals with the necessary tools to implement a successful technology infrastructure plan for their cemetery.
We are especially pleased that Scott received a full scholarship to attend the CCC school, one of only two scholarship recipients in the nation! During his time at Notre Dame, Scott investigated the newest technologies in the cemetery field, such as digital mapping with mobile apps. Some of these cutting edge methods, such as GPS navigation to the grave site, are already implemented at Calvary Cemetery through the use of our mobile app and website.
According to Rick Meade, Calvary Cemetery's Executive Director, the education opportunity provided by the CCC is instrumental to staff development, "I believe this is an excellent opportunity to enhance capabilities of key staff members to be of greater assistance to management today, while preparing them to be tomorrow's leaders. I am most grateful for the opportunities provided by the CCC School of Leadership and Management Excellence." Congratulations Scott on this important first step on the road to completing both your Certificate in Catholic Cemetery Management and your CCCE!