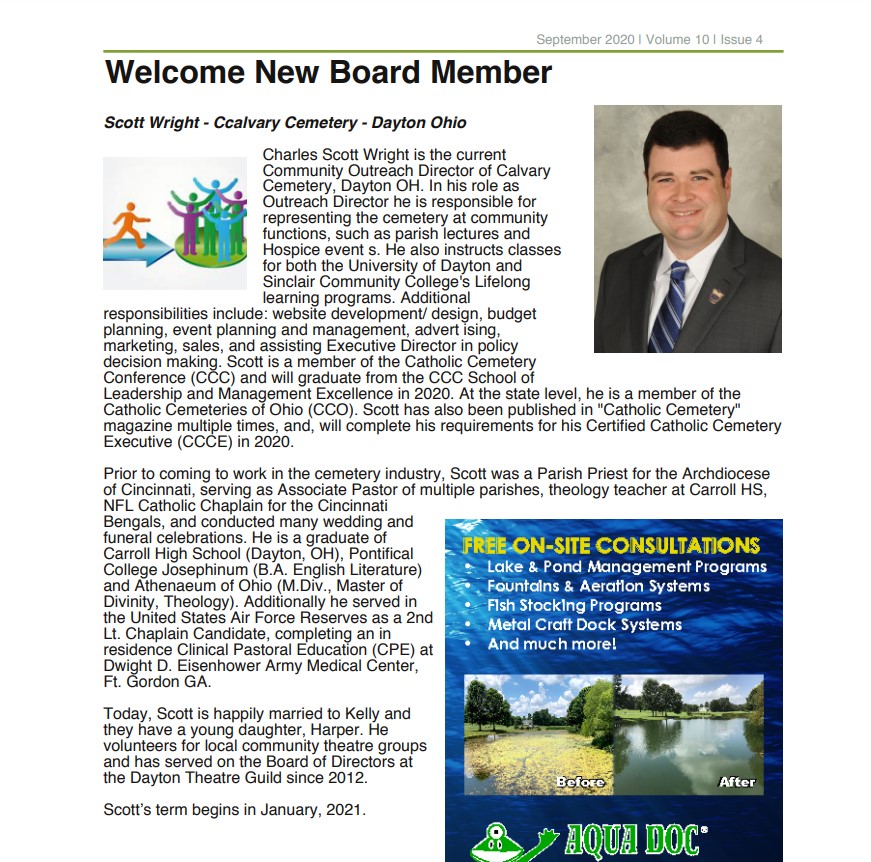 Calvary Cemetery is pleased to announce that Scott Wright has been named to the Board of the Ohio Cemetery Association, with his three-year term beginning in January. He will serve as a liaison between the Catholic Cemeteries of Ohio (CCO) and the Ohio Cemetery Association (OCA). According to the OCA, the goal of the association is to "promote the proper development, management, operation and permanent care of cemeteries and to provide Ohio consumers information regarding cemetery and funeral arrangements and practices."
In addition to serving on the OCA Board, Scott will also continue as a member of "Committee on the Future" with the national Catholic Cemetery Conference.
According to Rick Meade, "This is a great honor for Scott to represent Calvary Cemetery at both the state and national level. I know that he will represent both Calvary Cemetery and Catholic cemeteries in Ohio very well." Let's join Rick and the Calvary Board of Trustees on congratulating Scott as he represents Calvary Cemetery at the OCA.