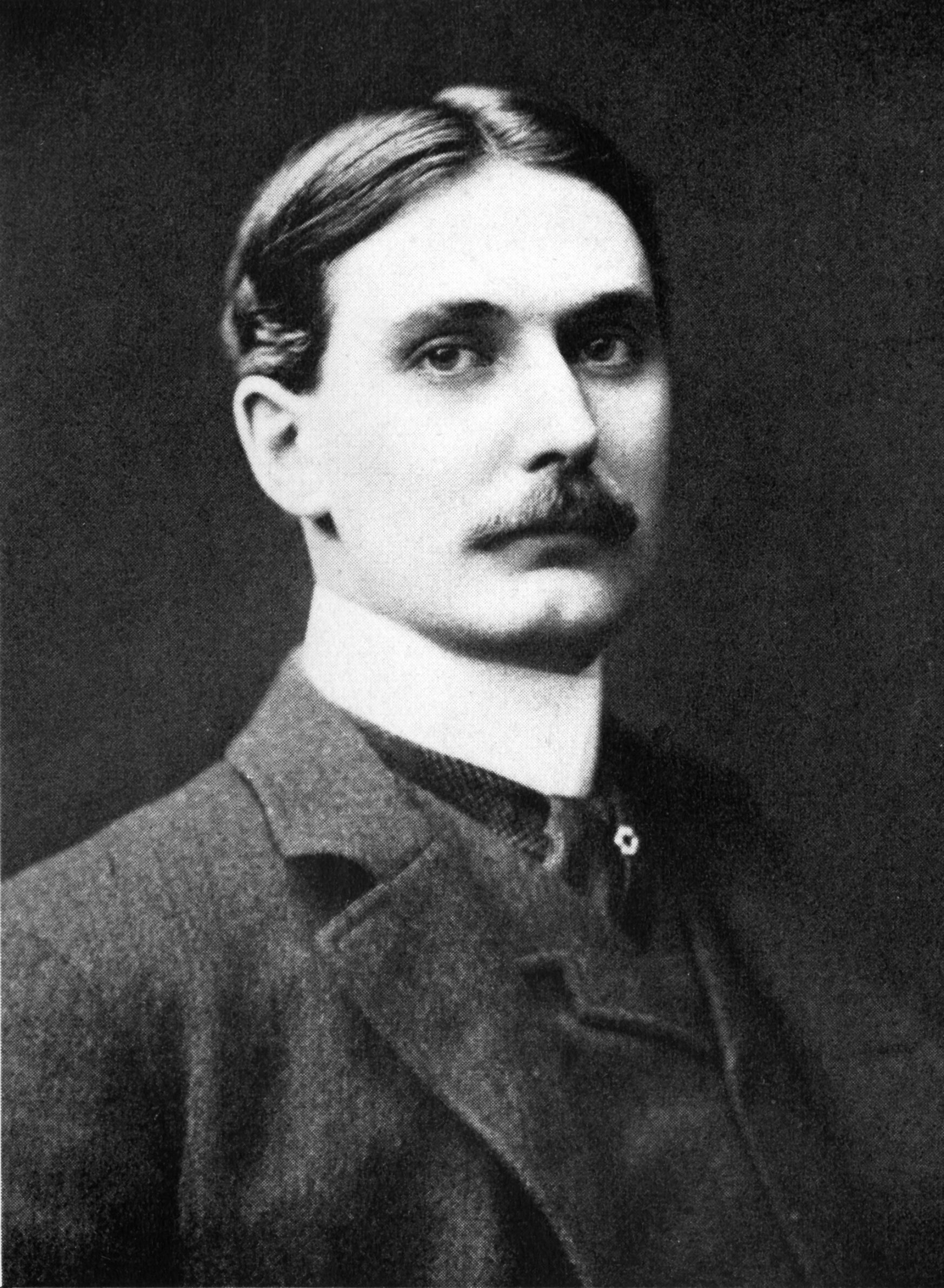 Photo courtesy Curt Dalton, Dayton History
Calvary Cemetery's Chapel Designed by Under-Appreciated Architect

Frank Mills Andrews was a very prolific architect of the early twentieth century, and yet his work goes largely unrecognized. He designed almost all of the NCR Buildings and what was at one time the tallest hotel in the world. He designed the Dayton Arcade, the Reibold Building, and our very own St Henry's memorial chapel at Calvary Cemetery.
He was born in Des Moines, Iowa, on January 8, 1867. His father was Lorenzo Frank Andrews and his mother Sophia Maxwell Dolson.
Andrews studied civil engineering at Iowa State College and Architecture at Cornell University (B.S. 1888); he then trained in the office of William Miller, Ithaca, N.Y.; worked for George B. Post, N.Y.; followed by Jenney & Mundie, Chicago, from 1891-1893, including work on the World's Columbian Exposition.
When John Patterson attended the Exposition and saw Andrews ability to work with European styles, he asked him to come to Dayton, Ohio to design buildings for the National Cash Register Company.Andrews operated from a headquarters atop the Conover Building (which he designed) in Dayton from 1893-1907; first with Charles I. Williams, then on his own. In the NCR projects, and the homes of a few significant Daytonians, including Carr, Thackery and one of the Ohmers, he was partnered with the Olmsted Brothers Landscape Company to create structures with visual continuity of interior and exterior beauty.
Andrews designed and oversaw construction of the St Henry's Memorial Chapel at Calvary Cemetery in 1898 through its completion in 1902. The Chapel was built as a Memorial atop the mass grave of 4,000 unidentified remains reinterred from St Henry's, the original Catholic Cemetery in Dayton.
At Patterson's suggestion, Andrews designed The Dayton Arcade (in 1899), as a marketplace for the growing downtown area, to resemble a Dutch Guild Hall as he had done in the 1893 Columbian Exposition. At the same time, Calvary Cemetery wanted to build a Memorial Chapel on their grounds to honor the unknown reinterred from St Henry's cemetery. Andrews used the Victorian Gothic style in this structure.
Andrews opened an office in Cincinnati, and operated it from 1905-1908. Works in the Cincinnati area include the Hotel Sinton (1907) and renovation of the Gidding-Jenny Store (ca. 1910), at 18 W. Fourth St., both including Rookwood tiles; his firm also employed Rookwood Architectural Faience in the Seelbach Hotel, Louisville, Ky., Hotel McAlpin, N.Y., Hotel Taft, N. Haven, Conn.; Andrews was associated with Charles P. Taft of Cincinnati in these and other hotel developments. Hotel Sinclair in Cincinnati, Ohio. Hotel Taft, New Haven, Connecticut. Battle Creek Sanitarium, Battle Creek, Michigan. United Shoe Machinery Manufacturing Plant, Beverly, Massachusetts. Hotel McAlpin (tallest hotel in the world in 1909) and George Washington Hotel, New York, New York. Columbia Club House & Clayton Hotel, Indianapolis, Indiana. Designed and financed Arlington Hotel, Washington DC. President: Greenley Square Hotel Co. New York, F.M.Andrews Co. Vice President: Arlington Hotel Co. Director: New Haven Co. Other works of this period include the Kentucky State Capitol, Frankfort (1905-1909), which is now on the National Historic Register.
Later he partnered with H.E. Kennedy (also associated with J.S. Adkins); in New York City, from 1910-1914. As part of World War I, beginning in 1914, he extended his scope of construction to England, and began designing buildings and road-building throughout the world. Andrews resumed his American career in architecture in 1929, accumulating about $22,000,000 before the Stock Market crash.
Andrews was elected a member of the Royal Society of Arts, London, to which he presented a paper on the Beaux Arts Influence on Architecture in America, which earned him their top prize in 1907.
A dashingly handsome man, Andrews married the glamourous screen actress Pauline Frederick in 1909. They had a daughter. After a messy divorce, Andrews married Ellen Brown in 1927. Their children included two daughters, Doris and Audrey, and one son, Frank Mills Andrews II.
Andrews died September 3, 1948 in Brooklyn, New York.