Calvary is home to many irreplaceable monuments, many date from the Victoria era (1837-1901).  During that time, cemeteries were built to dispel some of the fear and bleakness associated with death and dying.  The most famous collection of monuments at Calvary from that era are the large Angel monuments.  It is the sacred duty of everyone that works at Calvary to maintain them for future generations.
However, during a recent storm, the Fey Angel was damaged.  This angel dates from 1913 and was created to be a guardian angel, carefully watching over the Fey children buried under her protection.  Calvary is proud of its entire staff who rallied to repair the damaged monument, restoring this angel to its original glory.
If you wish to partner with Calvary in its sacred mission of caring for priceless works of art, please consider making a donation.
Victorian Fey Angel Before Restoration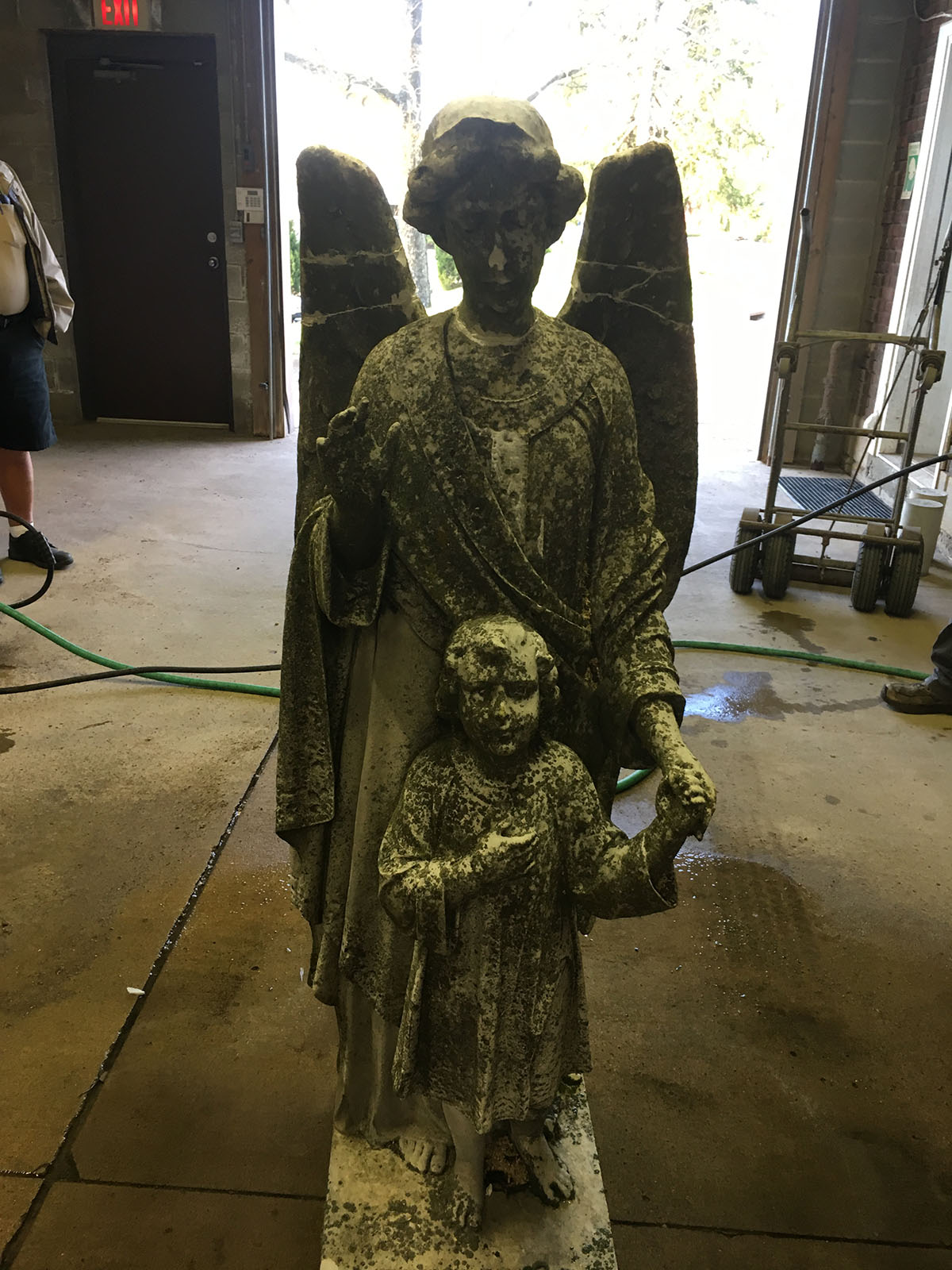 Victorian Fey Angel After Restoration